Volunteer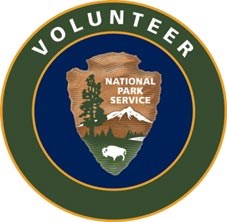 Volunteers in Parks are Very Important People
Whether you are retired and looking for a way to give back to the community, a college student looking for valuable career experience, or someone actively working and just looking for an occasional change of pace, there are opportunities for you as a volunteer at Ninety Six National Historic Site.
Why Volunteer
People have many resons for Volunteering. Some want to give back to their comunity, some need volunteer or internship hours for school credit, while others just enjoy meeting new people. No mater why you volunteer you will find unexpected rewards. As a volunteer, you can experience the park in ways that casual visitors cannot, by working in areas less-traveled or gaining insite into park operations when working with staff. You have the opportunities for fun, interesting, and satisfying work while gaining new skills and meeting new people in a beautiful and historic setting. By giving your time to volunteer, you will find that Ninety Six National Historic Site has much to give back to you.
What do Volunteers Do?
Ninety Six National Historic Site has many oppertunities to assist the park both in person and virtually. Just a few examples of volunteer possitions include Visitor Use, Gardener, Living Historian, and Researcher. Some possitions require just a few hours while others may reqiure many hours every week. You can find a list of open volunteer possitions at www.volunteer.gov.
Where Do Volunteers Live?
Currently there is no RV/camping space or housing at Ninety Six for non-local volunteers.
How Do I Apply
Get involved! Become a volunteer at Ninety Six National Historic Site. As a volunteer, you will open the door to the past, and let the visitor step into another time. Be a part of this fun and rewarding experience.
Ninety Six uses www.volunteer.gov to post and hire volunteers. You may also contact the Volunteer Coordinator at
1103 Hwy 248 S
Ninety Six, SC 29666
864-543-4068
e-mail
Learn more about the NPS Volunteers in Parks Programs.
Last updated: January 30, 2021