Directions
Nicodemus National Historic Site is located in northwestern Kansas on Highway 24 between Hill City and Stockton.
From Denver, take Interstate 70 east to Colby, Kansas (approximately 4 hours), then exit on Highway 24 (east) to Nicodemus (approximately 1.5 hours).
From Kansas City take Interstate 70 west to Hays (approximately 4.5 hours), and exit at Highway 183 north to Stockton, then west on Highway 24 to Nicodemus (approximately 1 hour).
From Omaha take Interstate 80 toward Kearney to exit 257. Nicodemus is approximately 2 hours from Kearney. Take exit 257 toward Holdrege Highway 183 S toward Stockton, KS. From Stockton take Highway 24 W to Nicodemus (approximately 19 mintues).
The Visitor Center (Township Hall) is south of the Roadside Park off Highway 24.
Geocode coordinates for Nicodemus: Latitude: 39.39441 - Longitude: -99.61709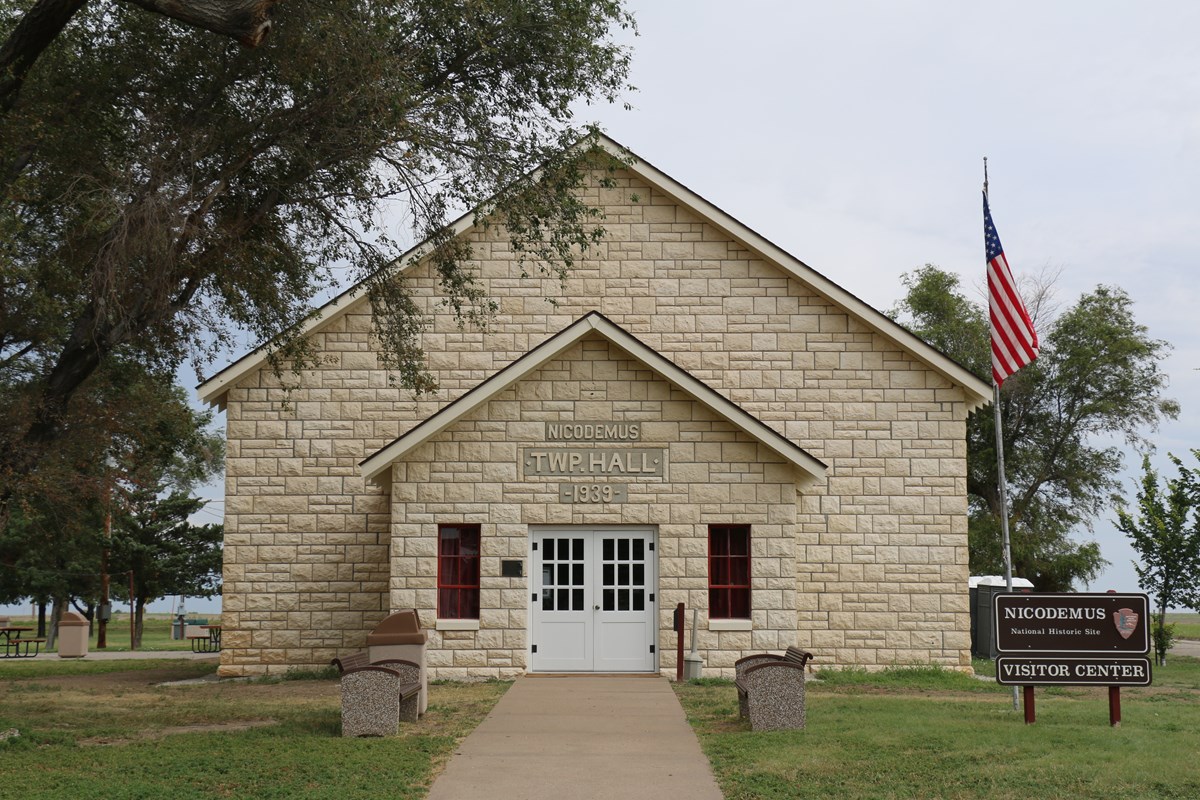 Last updated: September 27, 2021