Basic Information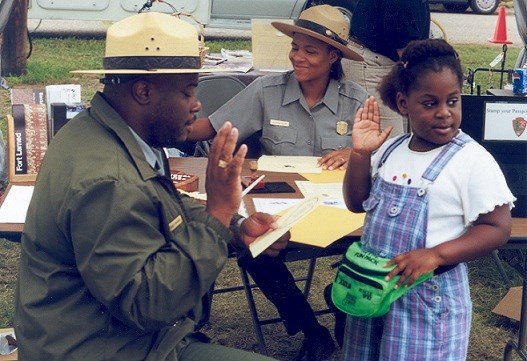 Here, you'll find all the essential information you need to plan a trip, such as:
Our Weather page provides links to weather forecasts and climate information. On this section visitors can learn about Accessibility at the site and which Pets are allowed in the site.
On a self-guided walking tour you can view the Five Historic Buildings, These buildings are physical expressions of the five pillars of the African American community—church, self-government, education, home, and business. Two are open and accessible to the public—the 1939 Township Hall, also the Visitor Center, and the A.M.E. Church.
Please call 785-839-4233 for more information.
Fees and Passes
There is no fee to Nicodemus National Historic Site. The site does not sell the America the Beautiful: The National Parks and Federal Recreational Lands Pass Series, but you may puchase the card in Kansas at one of the below sites:
Accessibility
The main floor of the Township Hall (Visitor Center) and the African Methodist Episcopal (A.M.E.) are accessible to wheelchair users. The restrooms are not accessible to wheelchair users. The restrooms are up six stairs with handrails. The introductory park film is open captioned for those with hearing impairments; listening devices are also available to assist with hearing the park film.

There are wheelchair accessible porta potties in the Roadside Park
Pets
Leashed pets are allowed in the town site, but not in the Visitor Center (Township Hall).
However, service animals are welcome inside the Visitor Center.
Places to go
Places near Nicodemus National Historic Site include:
Contact Us
By Mail

Nicodemus National Historic Site
304 Washington Ave.
Nicodemus, KS 67625-3015

By Phone

Visitor Information
785-839-4233

Superintendent
785-839-4324


Administration(by Fax)
785-839-4323
Last updated: September 30, 2021