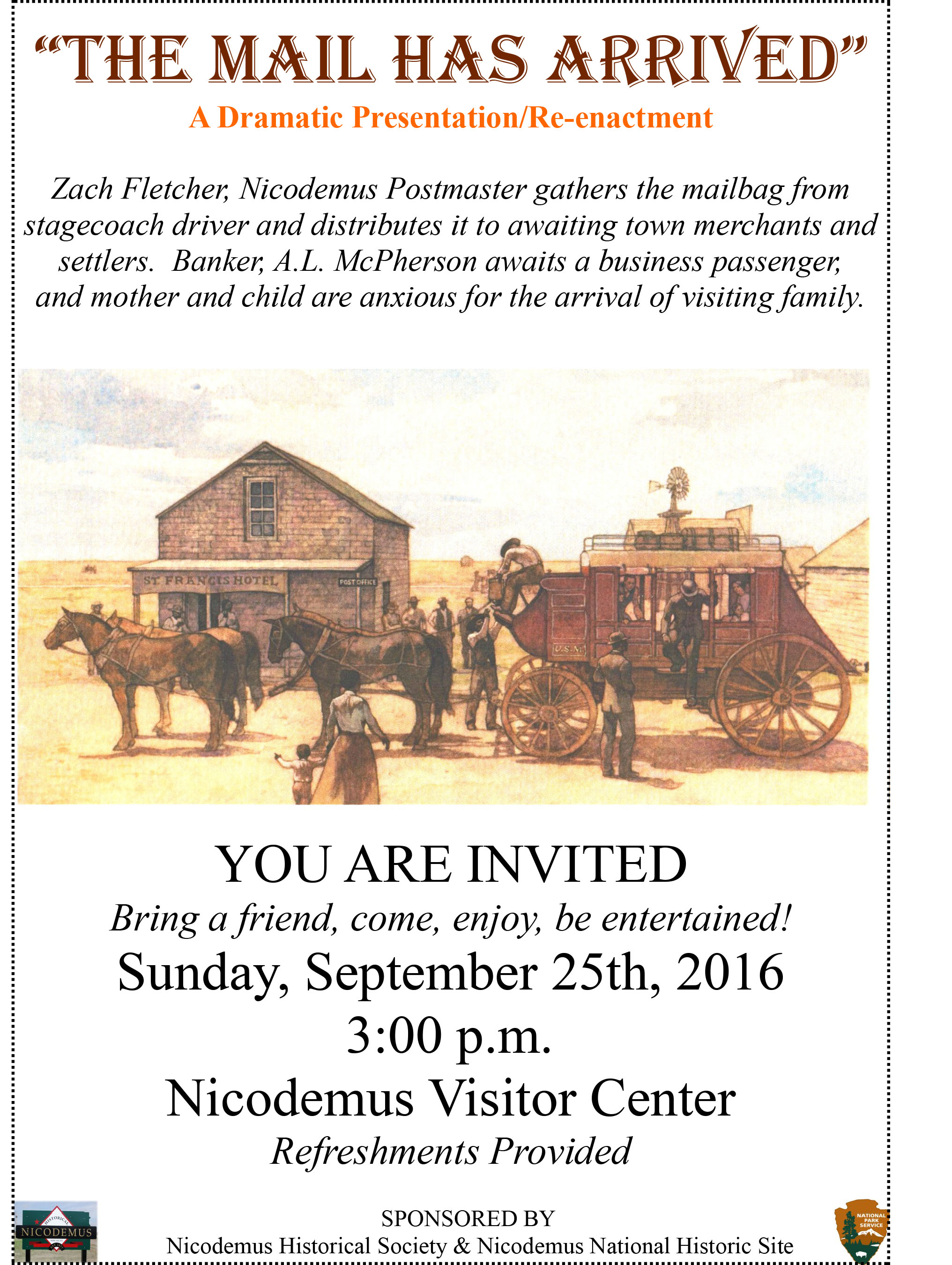 September 25, 2016 - Nicodemus Historical Society and Nicodemus National Historic Site will present a Dramatic presentation/reenactment "The Mail has Arrived." Visitors are invited to come to the Township Hall in Nicodemus to enjoy the program. The program is open to the public, free, and start at 3:00 pm. Refreshments will be provided.
Zach Fletcher, Nicodemus Postmaster gathers the mailbag from stagecoach driver and distributes it to awaiting town merchants and settlers. Banker, A.L. McPherson awaits a business passenger, and mother and child are anxious for the arrival of visiting family.
Sponsored by: Nicodemus National Historic Site and Nicodemus Historical Society.