Visit Tolo Lake
Tolo Lake is the largest natural water body on the Camas Prairie, and a traditional gathering area for many bands of the nimíipuu (Nez Perce). It has a rich and varied history that includes providing habitat for mammoth's thousands of years ago to playing a role in the Nez Perce Flight of 1877 to providing fishing, bird watching, and other popular recreation activities today.

This page provides the information you need to plan your visit.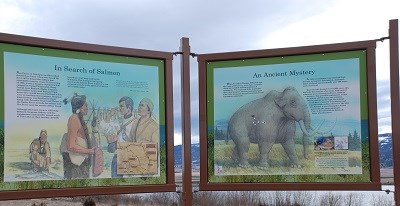 Getting to Tolo Lake
Tolo Lake is located on Tolo Lake Road 6 miles west of Grangeville, Idaho.
Location:
Latitude/Longitude:
45°55'3.27"N 116°14'18.39"W
Driving to Tolo Lake
From the Nez Perce National Historical Park Visitor Center in Lapwai, Idaho turn left onto U.S. Highway 95 South for 54 miles and then turn right onto Lake Road. Continue on Lake Road for 2.1 miles where you will cross John's Creek. The road changes to John's Creek Road at this point. Continue on John's Creek Road for 1 miles and turn left onto the Tolo Lake access road.
From I-95 turn west onto Tolo Lake Road 1.6 miles south of Grangeville, Idaho. Stay on Tolo Lake Road for 4.2 miles. The pullout at the lake will be on your left.
Things to Do at Tolo Lake
Explore the Site
Tolo Lake is an affiliated site of the Nez Perce National Historical Park that is owned and managed by the Idaho State Fish and Game (IDF&G). There are informational panels, a vault toilet, picnic tables, fire pits, a dock, and a boat ramp. It is a popular birding and fishing spot, supporting a warm water fishery.
Nearby Amenities
Respecting Sacred Ground
This 36 acre lake is an important cultural site for the nimíipuu (Nez Perce) and also a popular recreation area for anglers and birders. Please help us protect and respect Tolo Lake.
Anglers must posses a valid Idaho State fishing license and must comply with Idaho State fishing regulations.
Avoid collecting, injuring, or destroying paleontological and archeological artificats, including mammoth fossils. They are protected by state and federal law and violaters are subject to arrest and prosecution.
Avoid harassing or disturbing wildlife. If a bird or animal changes its behavior due to your presence, you have disturbed it.
Report any damage or suspected violation to the Idaho Department of Fish & Game at (208) 799-5010.
Nez Perce Trail Auto Tour
The staff at the Nez Perce National Historic Trail have developed auto tours with travel instructions for retracing the 1877 route of the Nez Perce along with maps, graphics, and details about the confilct at sites you can see along the way. Download Auto Tour 1 for more details about the what occured at Tolo Lake and other early events in the Nez Perce Flight of 1877, or email us to receive a free printed copy.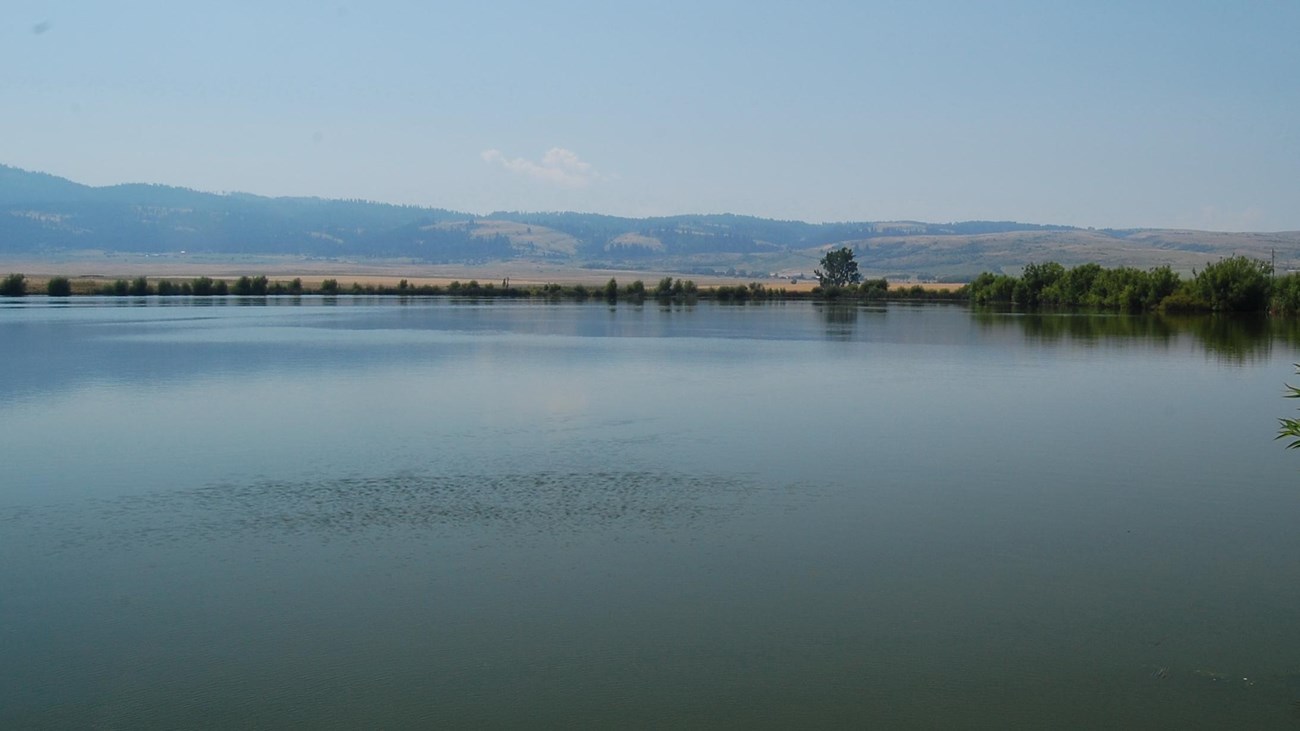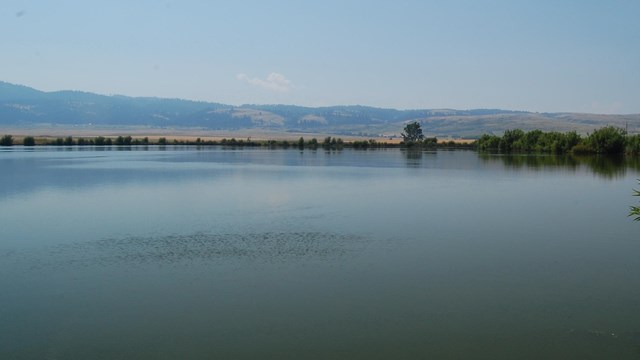 Tolo Lake History
When the non-treaty bands met on June 2, 1877, before moving onto the reservation, three Nez Perce warriors raided homesteads in the area.
Last updated: December 30, 2022