Research Center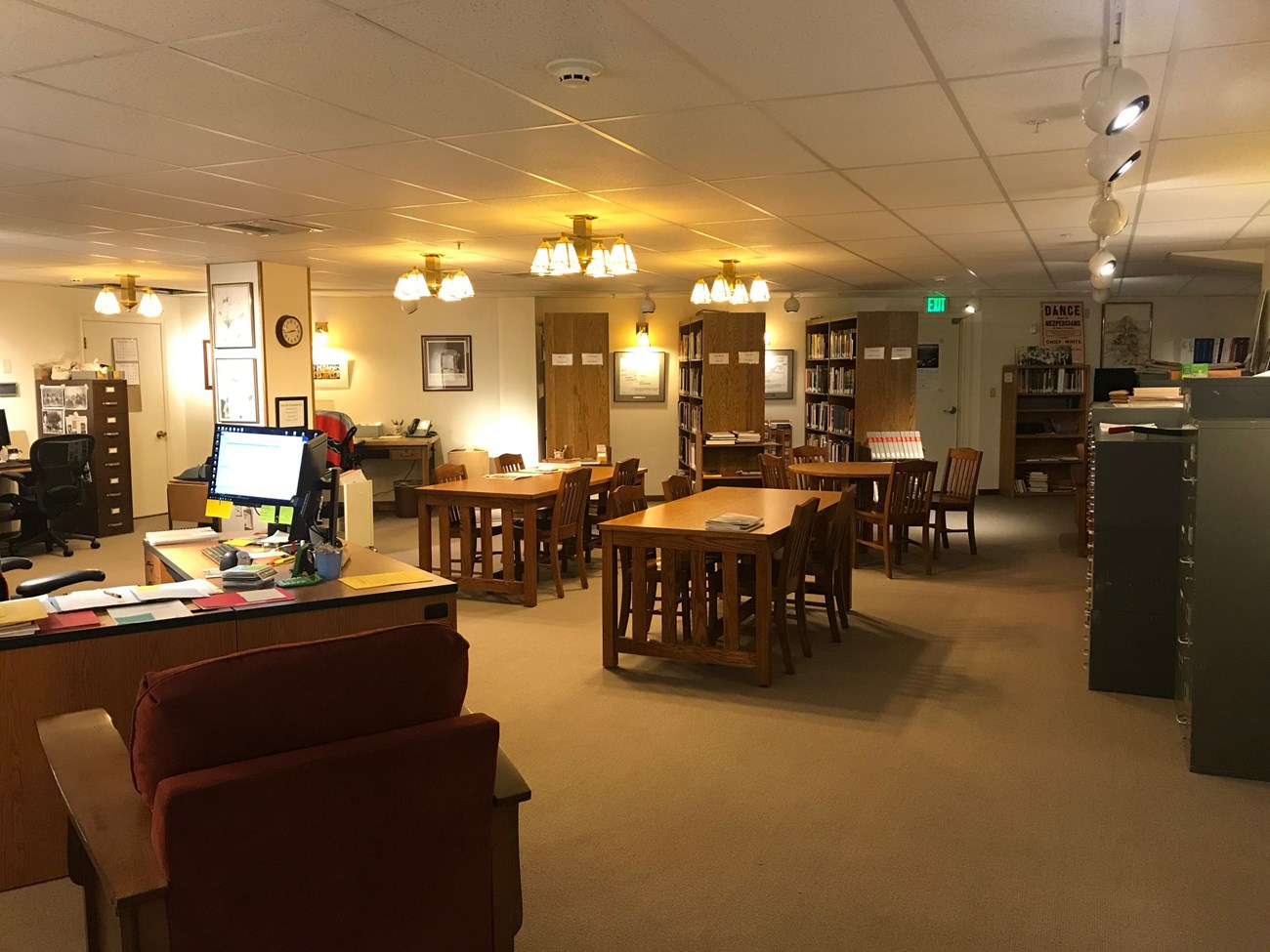 Archives and Manuscript Collections
The Nez Perce National Historical Park Research Center houses the park's archival collection and library. Both are available for use on-site, at Nez Perce National Historical Park, to assist in the study and interpretation of Nez Perce history and culture.
The collection's primary themes include:
Nez Perce culture and history

Nez Perce contact with missionaries and Christian influence

The 1877 Conflict

Secondary themes include:
Nez Perce economic and commercial activity - both pre-contact and in the context of European and American presence in North America

Nez Perce history and culture in the context of westward expansion

Natural resource management of areas associated with Nez Perce history and culture

The park's archives collection contains park administrative and resource management records, donated manuscript collections, photographs, maps, and audio recordings. Archival and manuscript collections finding aids can be accessed by contacting the park's Archivist. Approximately 4,000 digital images are available online via Washington State University Manuscripts, Archives, and Special Collections.

The library collection consists of approximately 3,000 items including books, theses, dissertations, and reports. Also included are reprints, audio/video tapes, microforms, subject and biographical files, maps, and periodicals. Nez Perce National Historical Park's library holdings as well as that of the entire National Park Service can be searched online through the National Park Service Library Information System.

The Nez Perce National Historical Park Archives and Research Center will not be open for appointments until the park resumes regular operations. Park staff will, however, respond to research requests via email at NEPE_Library@nps.gov. Normally, the Research Center is open Monday through Friday 9:00 am – 3:00 pm. Due to limited staffing and to ensure that the researcher's needs are met in a timely manner, appointments for on-site research visits are required. If you would like to schedule an appointment, have questions, or to schedule a class visit, please contact the park Archivist/Research Center Manager at (208) 843-7042 or e-mail us.


Last updated: December 10, 2022