Lewis and Clark - Long Camp
After spending the winter of 1805-06 on the Oregon Coast, Lewis and Clark were eager to return home. Having left their horses in the care of the Nez Perce they had met the previous fall, the expedition was compelled to return to Nez Perce country. By the spring of 1806, the expedition was on the Clearwater River among the Nez Perce.
Their enthusiasm to return home was dampened by snow in the Bitterroot Mountains. With their route home blocked, they spent four weeks (May 14 - June 10) living among the Nez Perce near present day Kamiah. They hunted, fished and amused themselves showing the Nez Perce Indians "the power of magnetism, the spyglass, compass, watch, air gun and sundry other articles equally novel and incomprehensible to them." When the time to go arrived, there was genuine sadness that the two parties would in all likelihood not see each other again. Accompanied by three Nez Perce guides, they left Nez Perce country for good in June, 1806.
In the aftermath of the expedition's departure, the promises of a productive relationship with the United States government proved to ring hollow. In a generation, the conflict of 1877 would tear asunder any notions of lasting peace and friendship.
To read an excerpt from the journals of Lewis and Clark about their sojourn at Long Camp, it is avaiable as a web page, MSWord document (29 KB) or as an Adobe Pdf (45 KB).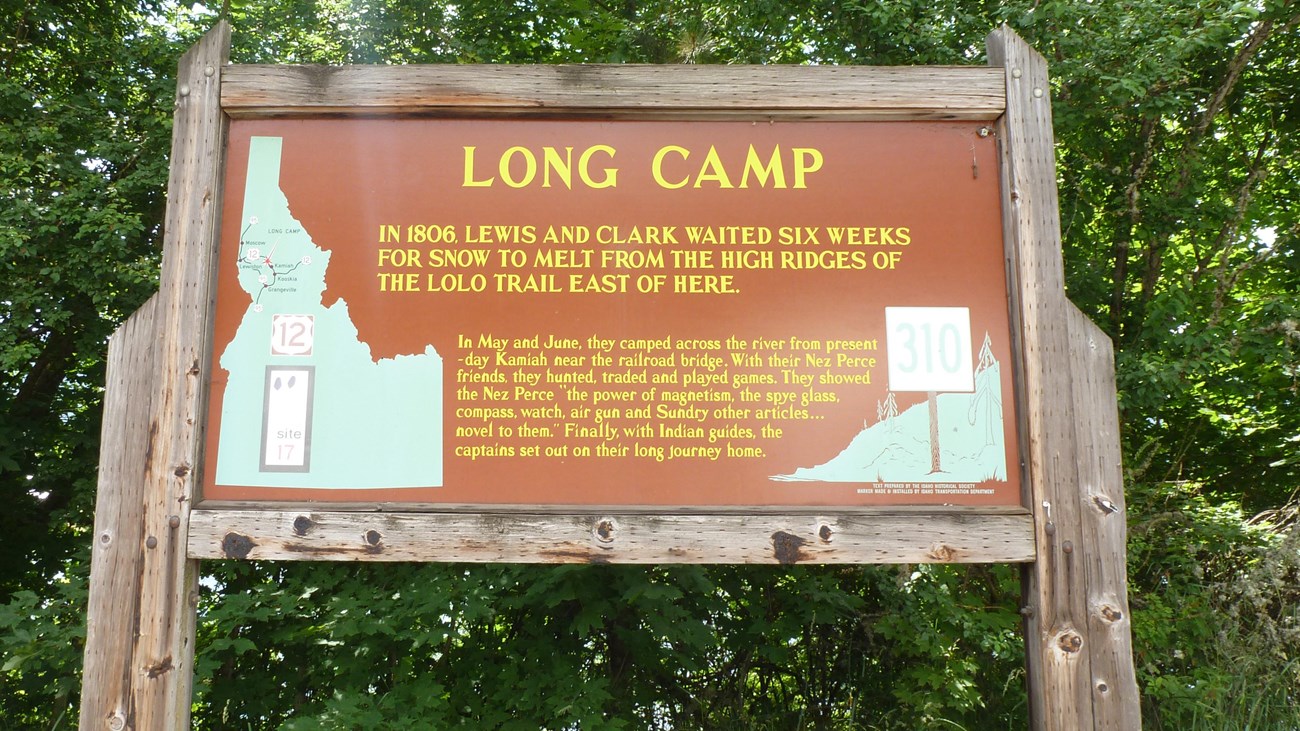 Visit Lewis and Clark Long Camp
Site where the Corps of Discovery spent several months among the Nez Perce.
Last updated: November 5, 2022