Volunteer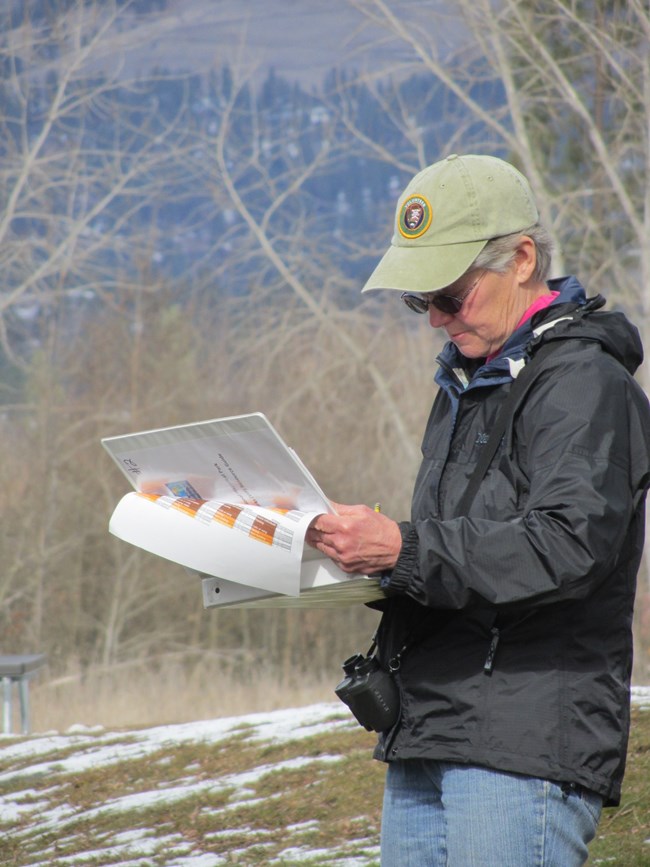 Every year, across the country, volunteers devote thousands of hours of their time to units of the National Park Service. The National Park Service provides a variety of volunteer opportunities for individuals and groups as part of the Volunteers-In-Parks program. Volunteer work ranges from one-time service projects and events to recurring positions working alongside park rangers.
Recurring Volunteer Opportunities:
Work with Park Rangers in the Visitor Center
Volunteering in the Visitor Center is a fun and rewarding way to give back to a National Park. In this position you would work closely with park staff to provide park visitors with information about the park and answer questions. You will also be responsible for processing sales in the bookstore. This position is flexible in the number of hours you decide to work per week, but requires a reliable person with a set schedule to ensure we can provide the best visitor experience.

Programs
If you are an expert in your field or would like to give a presentation or talk, the park would love to host you as a volunteer speaker. The park likes to recognize and honor professionals in our community. These programs can occur regularly or be onetime. We request that volunteers who would like to give talks give us at least one month notice to allow for advertising and ensure there are no scheduling conflicts.

Phenology
Phenology is the study of change through the year in an ecosystem. The phenology study at Nez Perce NHP consists mainly of surveying and collecting data about plants. It is a wonderful way to get out and experience the park while conducting citizen science. Phenology is important for our natural resource staff to understand the big picture of what is happening in the park ecosystem. Hours are flexible, but a schedule is required to ensure accurate data capturing. Volunteers would work in a solitary setting after the initial orientation.

Pollinator Garden
To promote a healthy population of native plants in the park we have established a pollinator garden. In order to ensure the garden accurately reflects the native plant population, it needs to be maintained through weeding. This is a great opportunity to get up close with the plant life in the park. Volunteers would work in a solitary setting after the initial orientation. Hours are flexible and no schedule is required.

Other Opportunities
If you have an idea for a volunteer program not on this list, contact us and we will try to accommodate your interests.

*Individuals under the age of 18 must have written consent of the parent or legal guardian before they may volunteer.

Volunteer News
Current Volunteer Opportunities
Contact the park about individual opportunities!


Last updated: October 20, 2021