Guided Tours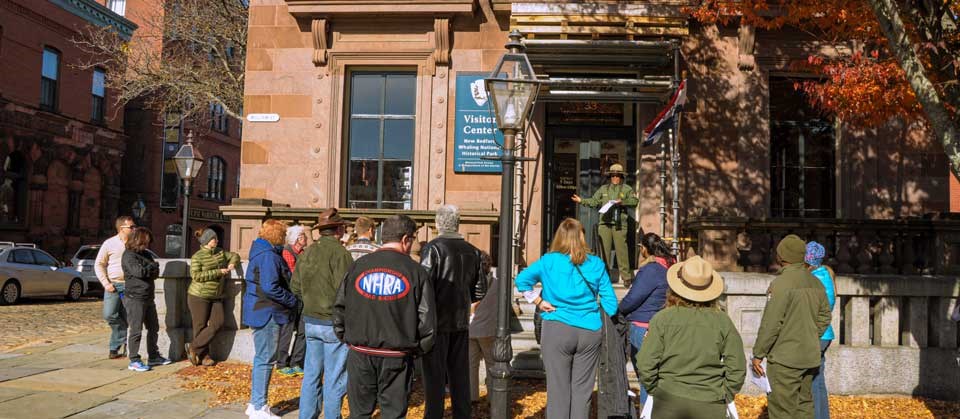 About Guided Tours
Due to COVID-19, the park will not be offering any in-person guided tours. We encourage anyone traveling to Massachusetts to follow CDC as well as state and local guidelines. Although our visitor center building is closed, a Temporary Visitor Center is open Thursday - Sunday, 10:00 AM to 2:00 PM.

Park staff is working to create alternative opportunities for visitors to still enjoy the park and explore the diverse park stories. Check out a few options below:

Have any ideas or ways to help the park expand our virtual program offerings and/or improve your virtual experience? Send an email or let us know on facebook.
Last updated: December 8, 2020