Winter Walking Tour: "Risky Business: New Bedford in Whaling Days"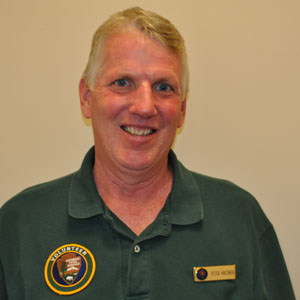 News Release Date:
December 23, 2012
Contact:
Emily Prigot
, 508-996-4095 x6105
New Bedford, Mass.- If you are looking for a way to navigate the doldrums between Christmas and New Year's Day, New Bedford Whaling National Historical Park might just have the solution for you. "Risky Business: New Bedford in Whaling Days," a special free wintertime walking tour, will be offered on Thursday, December 27 at 11:00 AM. With volunteer tour guide Peter Hacunda, you'll have the opportunity to walk the same streets tread upon by Herman Melville almost exactly 172 years ago to the day. You'll hear about young Melville and how his journey from New Bedford led to some big things not only for him, but for literature buffs everywhere. You'll learn how New Bedford became "The City that Lit the World." And you'll find out what the Washington Monument, the Hubble telescope and Alcatraz all have in common. At the same time, you'll be getting a bit of exercise and taking in some wintry seaside air. This free tour starts the park visitor center, 33 William Street, downtown New Bedford. No reservations required.
New Bedford Whaling National Historical Park was established by Congress in 1996 to help preserve and interpret America's nineteenth century whaling industry. The park, which encompasses a 13-block National Historic Landmark District, is the only National Park Service area addressing the history of the whaling industry and its influence on the economic, social, and environmental history of the United States. The National Park visitor center is located at 33 William Street in downtown New Bedford. It is open seven days a week, from 9 AM-5 PM, and offers information, exhibits, and a free orientation movie every hour on the hour from 10 AM-3 PM. The visitor center is wheelchair-accessible, and is free of charge. For more information, call the visitor center at 508-996-4095. For more information, go to www.nps.gov, or visit the park's Facebook page at http://www.facebook.com/NBWNHP
-NPS-