Date:
January 17, 2015
Contact:
Emily G. Prigot
, 508-996-4095 x 6105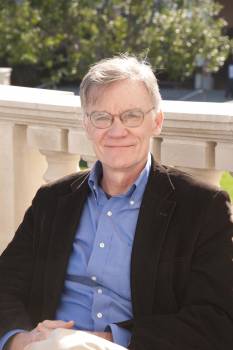 Professor David Blight of Yale University will present a lecture entitled "

New Bedford Whaling National Historical Park's theater on Saturday, February 7, 2015, from 2:00-4:00 PM. The park is located at 33 William Street, downtown New Bedford. Professor Blight is the Class of 1954 Professor of American History and Director of the Gilder Lehrman Center for the Study of Slavery, Resistance, and Abolition at Yale. Admission is free. This event is sponsored by New Bedford Whaling National Historical Park and the New Bedford Historical Society.
Professor Blight is an Organization of American Historians (OAH) Distinguished Lecturer, a program that facilitates the partnership between local communities and historians to understand the meaning and cause of the Civil War. Dr. Blight just returned from a one year appointment at Cambridge University in the United Kingdom, where he served as William Pitt Professor of American History and Institutions. He is completing his new biography of Frederick Douglass and is the author of more than eight books on the Civil War, Race and Relations in America, and the Underground Railroad. Dr. Blight's book, Race and Reunion:The Civil War in American Memory received eight book awards, including the Bancroft Prize, the Abraham Lincoln Prize and the Frederick Douglass Prize, as well as awards from the Organization of American Historians. He has been a consultant to many documentary films, including the 1998 PBS series, "Africans in America" and "The Reconstruction Era" in 2004. Dr. Blight earned his Ph.D. from the University of Wisconsin-Madison and his undergraduate degree at Michigan State University.