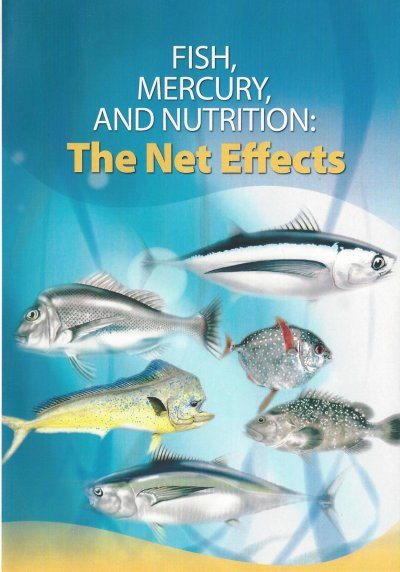 News Release Date:
November 14, 2014
Contact: Emily G. Prigot, 508-996-4095 x 6105
Contact: Laura Orleans , 508-993-8894
The Dock-U-Mentaries Film Series continues on Friday, November 21st at 7:00 PM with Fish, Mercury, and Nutrition: The Net Effects. Dock-U-Mentaries is a co-production of New Bedford Whaling National Historical Park and the Working Waterfront Festival.Films about the working waterfront are screened on the third Friday of each month beginning at 7:00 PM in the theater of the Corson Maritime Learning Center, located at 33 William Street in downtown New Bedford. All programs are open to the public and presented free of charge.
Fish, Mercury, and Nutrition: The Net Effects presents the many benefits of eating ocean fish and the risk of mercury exposure for the population with the most to gain (or lose): unborn and young children. Pregnant and nursing moms will learn why two ocean fish meals a week during the critical window of development can safely give their babies lifelong benefits. The rest of the population also benefits by including ocean fish in their diets. Fish, Mercury, and Nutrition: The Net Effects is a production of Prairie Public Broadcasting, Fargo, North Dakota, in collaboration with the University of North Dakota's Energy &Environmental Research Center. Dr. Christian Pope, Chief of Obstetrics and Gynecology at St. Luke's Hospital and author of a monthly column on women's health topics in the Standard Times, will comment on the film and answer questions. A trailer can be viewed at: https://www.youtube.com/watch?v=b3Wbj1xptF8
The Working Waterfront Festival is a project of the Community Economic Development Center of Southeastern MA, a non-profit organization. The free festival, a family friendly, educational celebration of New England's commercial fishing industry, features live maritime and ethnic music, fishermen's contests, fresh seafood, vessel tours, author readings, cooking demonstrations, kids' activities and more.It all takes place on working piers and waterfront parks in New Bedford, MA, America's #1 fishing port, on the last full weekend in September, this year on September 27 and 28. www.workingwaterfrontfestival.org.
New Bedford Whaling National Historical Park was established by Congress in 1996 to help preserve and interpret America's nineteenth century whaling industry. The park, which encompasses a 13-block National Historic Landmark District, is the only National Park Service area addressing the history of the whaling industry and its influence on the economic, social, and environmental history of the United States. The National Park visitor center is located at 33 William Street in downtown New Bedford. It is open seven days a week, from 9 AM-5 PM, and offers information, exhibits, and a free orientation movie every hour on the hour from 10 AM-3 PM. For more information, call the visitor center at 508-996-4095, go to www.nps.gov/nebe or visit the park's Facebook page at https://www.facebook.com/NBWNHP
-NPS-