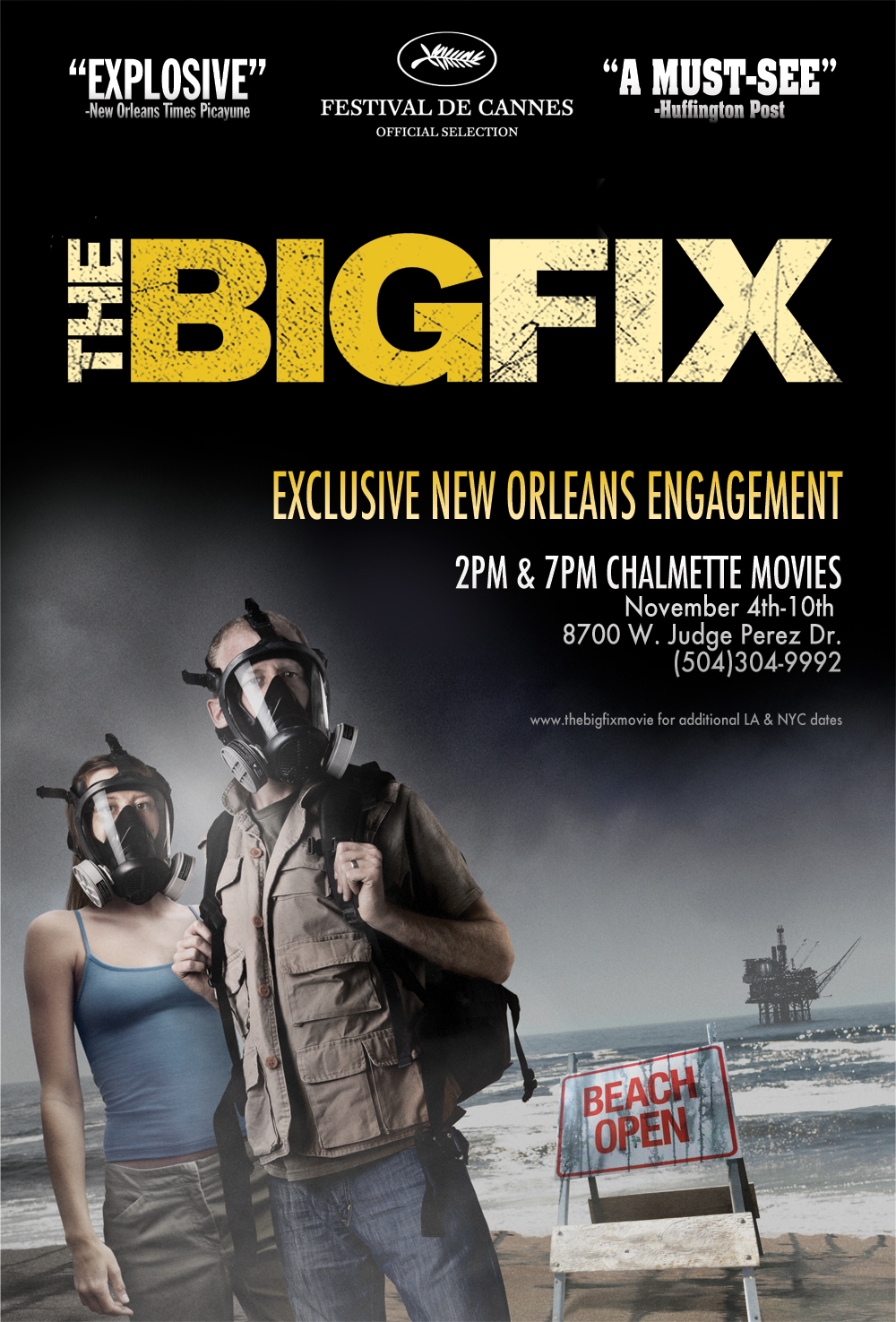 News Release Date:
April 5, 2014
Contact: Emily G. Prigot, 508-996-4095 x 6105
The Dock-U-Mentaries Film Series continues this month with two films which consider the impact of the Deepwater Horizon disaster on Gulf Coast communities. On Thursday, April 10th (AHA Night) we present The Big Fix. On Friday, April 18th we present Dirty Energy. Both films will be shown at 7PM. 
Dock-U-Mentaries is a co-production of New Bedford Whaling National Historical Park and the Working Waterfront Festival. Films about the working waterfront are screened on the third Friday of each month beginning at 7:00 PM in the theater of the Corson Maritime Learning Center, located at 33 William Street in downtown New Bedford. All programs are open to the public and presented free of charge.
On Earthday, 2010, the Deepwater Horizon offshore drilling rig sank creating the worst oil spill in history. According to the global media, the story ended when the well was capped – but that's when the real story began. By exposing the root causes of the oil spill and what really happened after the news cameras left the Gulf States, filmmakers Josh and Rebecca Tickell uncover a vast network of corruption presented in their film THE BIG FIX (2012), which was an official selection of the Cannes Film Festival.
DIRTY ENERGY (2013) brings to light the personal stories of the Louisiana fishermen and local residents directly impacted by the worst environmental disaster in U.S. history. Filmmaker Bryan D. Hopkins gains intimate access to the lives and homes of these people, as they struggle to rebuild their lives and contend with emerging health crises related to the toxic dispersants used to clean up the spill. DIRTY ENERGY paints a poignant portrait of the human cost of the calamity, and the systematic failure by BP and the U.S. Government to effectively and transparently manage the environmental impact. The film has won numerous awards including the Grand Jury Prize at the Dallas International Film Festival and the Social Justice Award at the Santa Barbara International Film Festival.
The Working Waterfront Festival is a project of the Community Economic Development Center of Southeastern MA, a non-profit organization. The free festival, a family friendly, educational celebration of New England's commercial fishing industry, features live maritime and ethnic music, fishermen's contests, fresh seafood, vessel tours, author readings, cooking demonstrations, kids' activities and more.  It all takes place on working piers and waterfront parks in New Bedford, MA, America's #1 fishing port, on the last full weekend in September, this year on September 28 and 29. www.workingwaterfrontfestival.org.