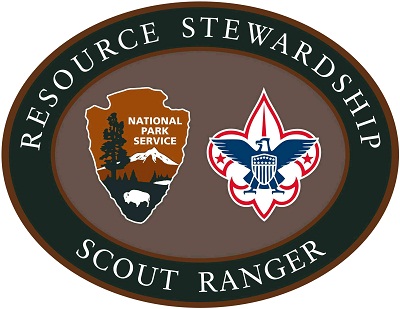 News Release Date:
March 30, 2013
Contact: Emily Prigot, 508-996-4095 x6105
Contact: Karissa DeCarlo (BSA questions), 508-996-4095 x6108
National Park to host Earth Day event
Free activities for children during April vacation
New Bedford, MA- Become An Earth Citizen: Celebrate Earth Day! On Wednesday, April 17, children and adults alike can celebrate their love of the earth. The day will feature seed planting, making recyclable crafts, walking tours, exploring beach erosion, and discovering earth-friendly cleaning tips from 1850s ladies. These events take place from 10:00 AM-4:00 PM and are free and open to people of all ages. New Bedford Whaling National Historical Park is located at 33 William Street, downtown New Bedford.
The schedule for the day is as follows:
All day activities from 10 am-4:00 pm: plant a seed to grow at home; clean up an "oil spill"; create and observe "beach erosion"; make and take recyclable crafts; test your knowledge of recycling; discover earth-friendly cleaning tips from the 1850s; explore animal community connections; add your pledge to the Earth Day tree.
Other activities offered that day: 10:30-11:30 am and 2:30-3:30 pm: "Sharing the Seas: The Uneasy Relationship between Humans and Whales," a ranger-guided walking tour (ages 12 and up); 11:30 to noon and 2:00-2:30 pm: recycle challenge; 1:00-2:00 pm: "Touching History," a ranger-guided walking tour for children under 12.
The park will also be introducing the Resource Stewardship Scout Ranger certificate and patch program, a joint National Park Service and nationwide Boy Scout program. The Resource Stewardship Scout Ranger program invites Boy and Cub Scouts to participate in educational and/or volunteer service projects at national park sites to spark their awareness of the national parks and to provide Scouts with the opportunity to explore the national parks and learn more about protecting our natural and cultural resources. Scouts are awarded certificates and/or patches for participating in the program. For more information about this program contact Karissa at karissa_decarlo@nps.gov, or call 508-996-4095, x 6108.
New Bedford Whaling National Historical Park was established by Congress in 1996 to help preserve and interpret America's nineteenth century whaling industry. The park, which encompasses a 13-block National Historic Landmark District, is the only National Park Service area addressing the history of the whaling industry and its influence on the economic, social, and environmental history of the United States. The National Park visitor center is located at 33 William Street in downtown New Bedford. It is open seven days a week, from 9 AM-5 PM, and offers information, exhibits, and a free orientation movie every hour on the hour from 10 AM-3 PM. The visitor center is wheelchair-accessible, and is free of charge. For more information, call the visitor center at 508-996-4095, go to www.nps.gov/nebe, or visit the park's Facebook page at https://www.facebook.com/NBWNHP
-NPS-