Marie Equi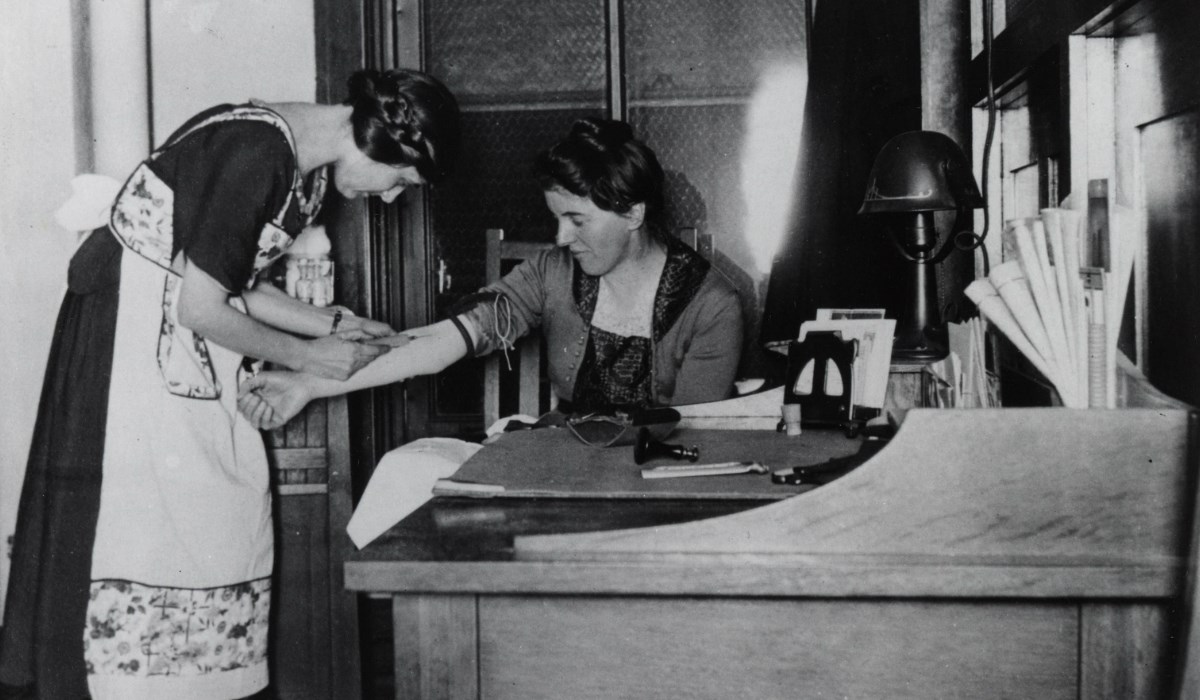 Dr. Marie Equi spent most of her life in the Pacific Northwest as a medical doctor and social activist, but her childhood in New Bedford influenced her outlook on life and community. Born in 1872 to John and Sarah (Mullins) Aque (sic), an Italian-Irish immigrant family, Marie fell ill to tuberculosis as a child. While Marie recovered, she lost 3 siblings and 3 cousins to various health conditions. She attended some school while working in the mills, where according to her teachers Marie was outspoken and sharp-witted. In 1889 a school friend, Bess Holcomb, helped Marie find scholarships for boarding and classes at the Northfield Seminary for Young Ladies. Sadly, Marie was not awarded a second year of scholarships so she returned home.
John and Sarah Aque (sic) provided for their family through their work in the masonry trade and textile industry. John Aque (sic) brought his masonry knowledge from Italy and then became active in New Bedford's worker movement. Marie had memories of him hosting striking laborers at meals when she was young; she along with her family, likely witnessed the Wamsutta Strike of 1877, which took place near their waterfront neighborhood on South Second Street. Sarah Aque (sic) worked in the textile mills, most likely as a weaver. Marie also worked in the mills before leaving New Bedford.
New Bedford in the 1870's was city with a changing culture and identity. The discovery of petroleum in 1859, the Civil War, and the Arctic Disaster of 1871 set the stage for urban industrialization in late 19th century New Bedford. The local captains of industry had once funded integrated and international whaleships, and now invested in local mills with a European workforce. Cotton textile mills hired immigrants mostly from England, Ireland, and Germany, and excluded the Black and indigenous Wampanoag communities, who already lived in New Bedford, from employment.
At age 20, Marie left New Bedford and met Bess in Oregon where they took advantage of the Oregon Donation Land Act, which granted Waco and Wishram indigenous land to the mostly white settlers who "improved" the land. By 1901, Bess and Marie had gone their separate ways and Marie went off to excel in medical school, despite never having graduated high school.
As a physician for over 20 years, Dr. Equi was a Fellow of the American Medical Association and was decorated by the U.S. Army. However, her true passion focused on women's and children's health. She was known to also provide abortions on a sliding scale and with such discretion that no legal actions regarding this illegal practice were able to be levied against her. Dr. Equi was a known activist, a self proclaimed anti-war radical who advocated for family planning, labor reform, women's suffrage and rights, fair wages, first amendment rights, and prison reform.
Dr. Equi's activism revolved around her life in Portland, Oregon. She became a member of the International Worker's of the World, or Wobblies. She learned of labor abuses and dangerous working conditions from her working class and poor patients, often joining them at protests. She was called "Doc" by family, friends and protesters alike. Dr. Equi used her social capital as a successful medical doctor to speak at protests when union members or other workers would otherwise be pulled own from their soapboxes, fired, beaten, or worse.
For over 10 years, Dr. Equi live openly and infamously with Harriet Speckart, In 1915 they adopted a three-week old girl, named Mary Junior. Speckart was her immediate caregiver and Mary Jr recalled Dr. Equi saying "If the police come, you run." when she attended events with her "Da", short for Doc. Dr. Equi knew public attitudes and laws against her activism and sexuality could put her family in danger. After Dr. Equi and Speckart stopped living together, they remained on good terms and co-parented Mary Jr until Speckart's death in 1927.
By 1918 Dr. Equi had entered a romantic relationship with Irish nationalist and journalist Katherine "Kitty" O'Brennan. However, with the use of wiretaps and holes drilled through the walls of Dr. Equi's home and office, Margaret Lowell Paul, an acquaintance of O'Brennan's and undercover federal agent, reported on both of them. The very next year Dr. Marie Equi was arrested for a previous protest at a War Preparedness parade. She took great offense to the homophobia and misogyny in the prosecution's phrases "unsexed woman" and "her kind" to describe her. While awaiting a verdict, Dr. Equi wrote to President Wilson's office requesting clemency, maintaining that her same-sex relationships- not her participation at protests- were the root of the federal investigation against her.
Under the Espionage Act, she was found guilty of sedition and sentenced to San Quentin Prison in California for a year and a day, though she made early release for good behavior after ten months. Because of this conviction, Dr. Equi did not retain the right to vote that white women had won just two months before her imprisonment. On December 24, 1933, President Franklin D. Roosevelt pardoned her and other Americans convicted of wartime sedition. On July 13, 1952 at the age of 80, Dr. Marie Equi died and is entombed at Portland Memorial along side Harriet Speckart.
Last updated: November 23, 2020