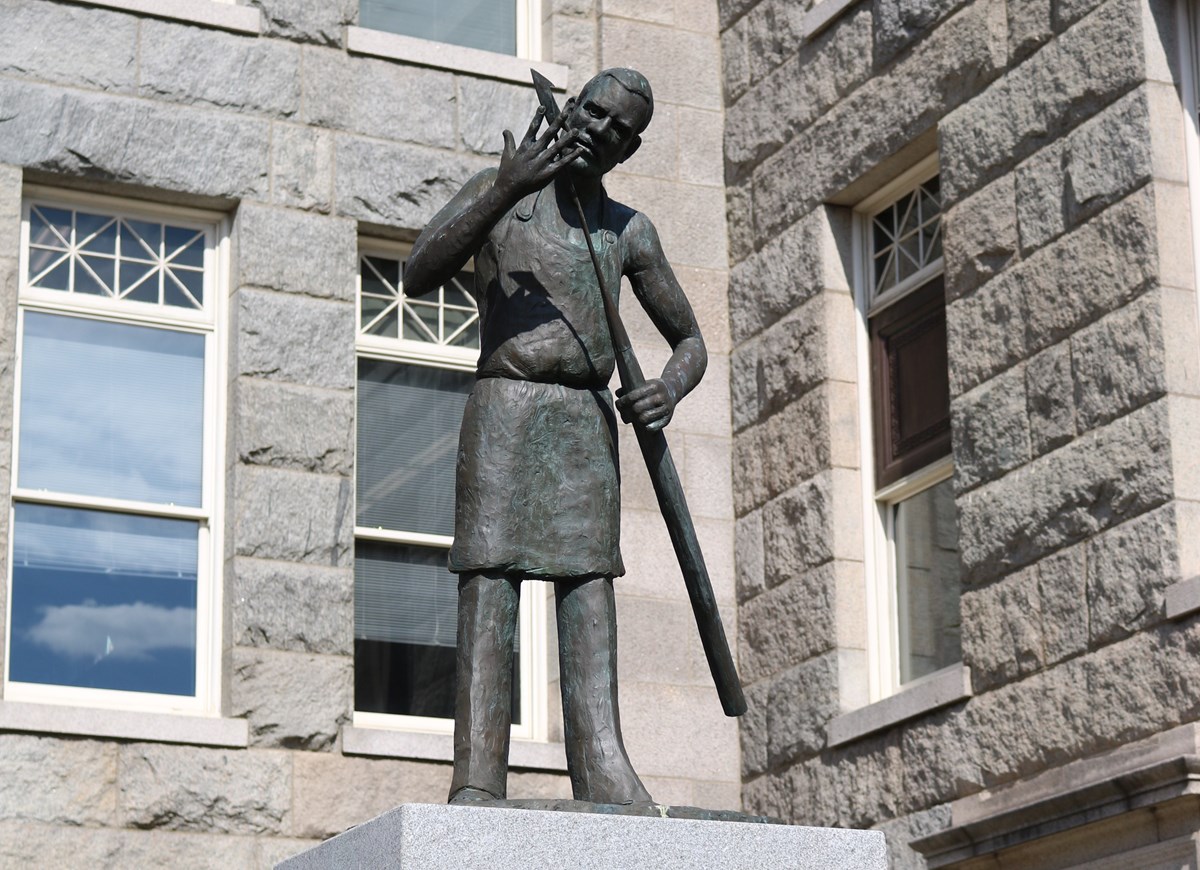 Lewis Temple was born in Richmond Virginia, but it is unclear whether he was born free or born a slave. Upon arriving in New Bedford in 1829, Temple took up work as a blacksmith and married Mary Clark of Maryland on June 20, 1829.

In 1834, he was elected vice president of the New Bedford Union Society, the village's first anti-slavery society and one of the black auxiliaries to the Massachusetts Anti-Slavery Society founded a year earlier.

While working in his shop on Walnut Street in 1848, Temple invented an improved harpooning instrument. Now called the Temple toggle iron, his creation had a pivoting head that would secure the harpoon into the whale's flesh. Earlier harpoons would often work loose in the fury of the fight. The tool revolutionized 19th century whaling.