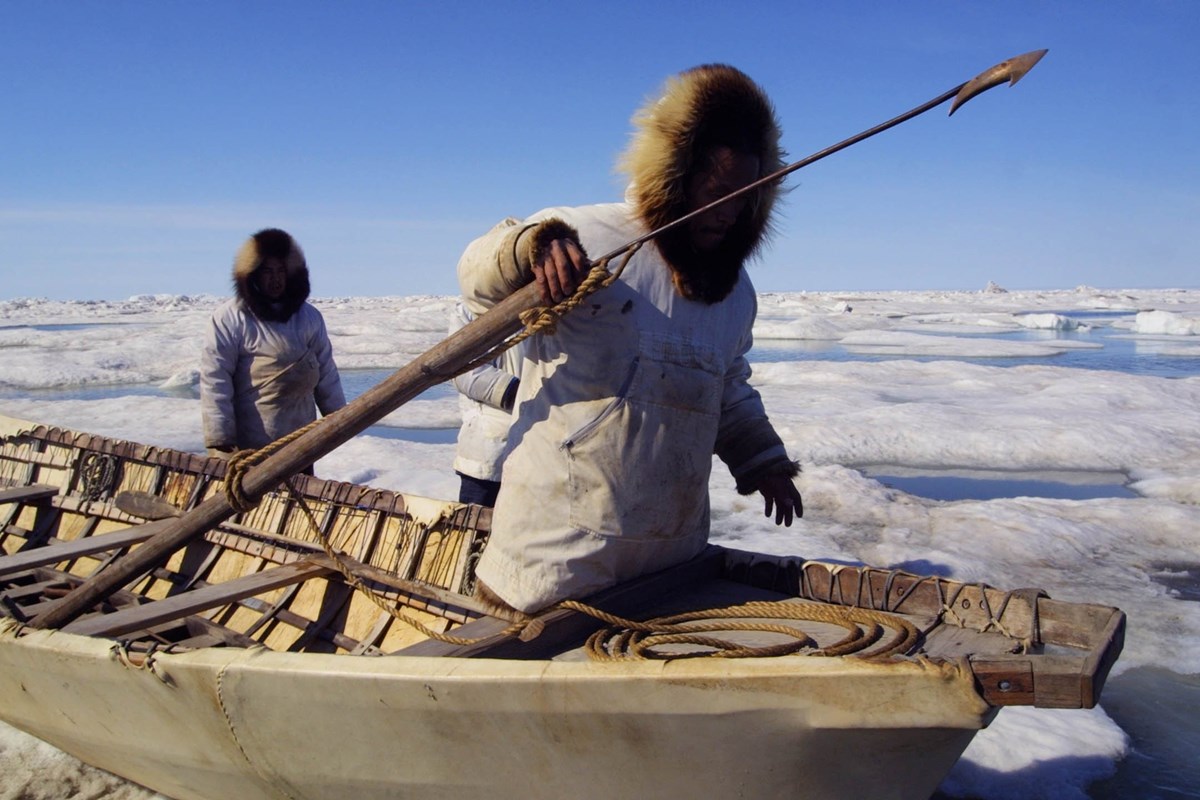 Over the latter half of the 1800s, many New Bedford whaling vessels voyaged to the North Slope of Alaska, often wintering over to await the spring whaling season. Some New Bedford whalemen may have settled in Arctic villages, and some North Slope residents trace their ancestry to the "Yankee whalers."

The Iñupiat people were actively recruited as whalemen and crews on the boats. The Iñupiat engaged in active and brisk trade with the whaling crews and helped supply the fleet with food. Today these people continue to practice subsistence whaling.

The Iñupiat Heritage Center in Barrow, which opened in 1999, preserves the language and knowledge of these native people and promotes the collection, preservation, and exhibition of materials significant to their traditional culture and history. The center is legislatively affiliated with New Bedford Whaling National Historical Park. Visit www.nps.gov/inup for more information.