Henry 'Box' Brown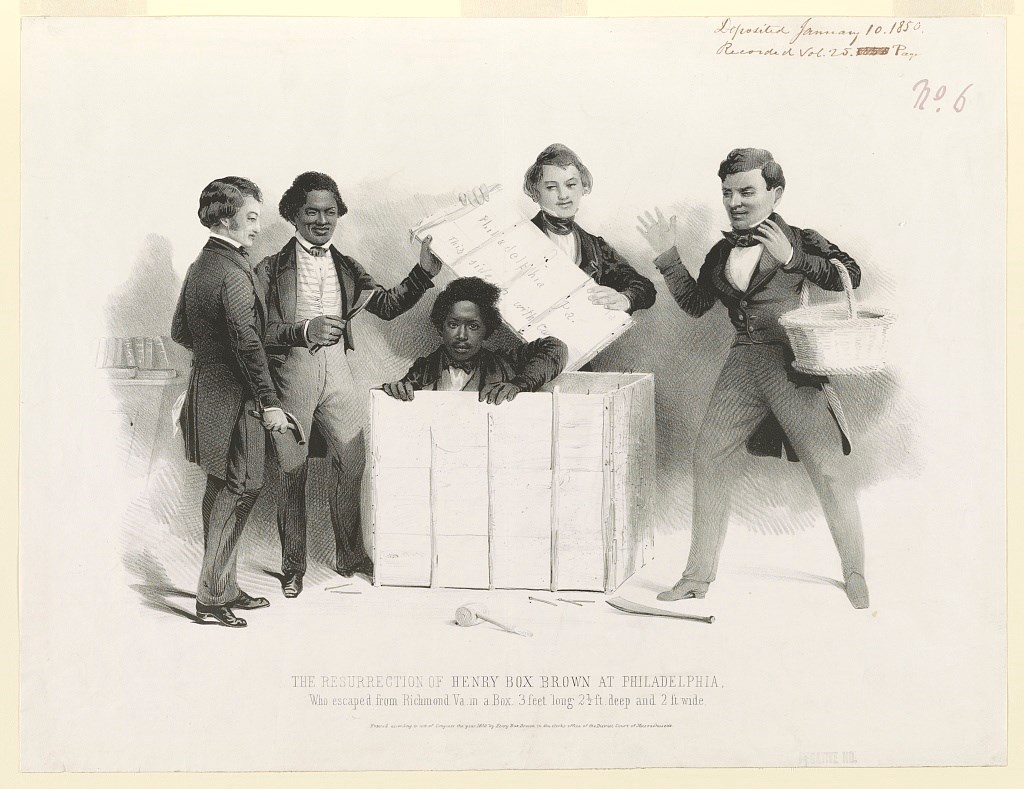 Henry Brown was born into slavery in Virginia in 1815. Brown dreamed of freedom, and convinced a storekeeper to ship him to freedom in a crate.

On March 29, 1849, Brown climbed into a wooden box that was 3-feet and 1-inch long, 2-feet and 6-inches high, and 2-feet wide, and had three holes for air. Brown carried water and a tool for boring more holes with him into the box.

His friends sealed the box with nails, and Brown was shipped express from Richmond, Virginia to Philadelphia, Pennsylvania. The box traveled onto a wagon and steamboat. Though marked "this side up," Brown's box was turned downward twice during the 27-hour ride, and once remained so for 18 miles.

"I felt my eyes swelling as if they would burst from their sockets; and the veins on my temples were dreadfully distended with pressure of blood upon my head.
—Henry Brown, Narrative of the Life of Henry Box Brown, Written by Himself

Upon arriving in Philadelphia, the city's vigilance committee sent Brown on to New York City. From there, he was sent to Joseph Ricketson in New Bedford.

"I received your very valuable consignment of 200 pounds of Humanity last evening and as merchants say will dispose of it to the best advantage," Ricketson wrote to New York abolitionist Sydney Howard Gay on March 30, 1849.

Following his arrival in Massachusetts, Brown joined the growing abolitionist movement. He attended meetings in Maine, New Hampshire, Vermont, Connecticut, Rhode Island, Pennsylvania, and New York. There, he found support from friends and other anti-slavery advocates.
Last updated: June 22, 2021