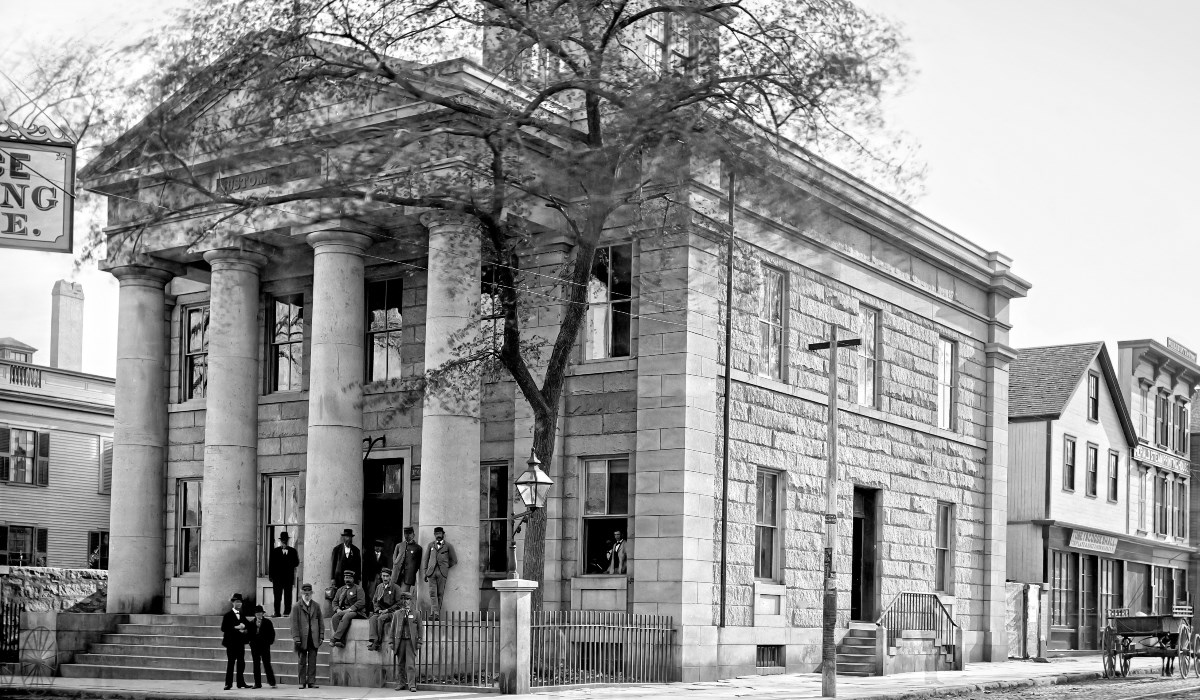 Completed in 1836, the U.S. Custom House in New Bedford is the oldest continuously operating custom house in the nation. It is also the largest of the four granite Greek Revival custom houses in New England designed by Robert Mills between 1834 and 1836.

Robert Mills is the first internationally recognized architect that was both born and trained in America. He is most known for his designs in Washington D.C., including the Washington Monument, the Patent Office, the U.S. Treasury, and the General Post Office.

The New Bedford Custom House was authorized by Congress on July 3, 1832. The site for the building was purchased on April 22, 1833 for $4,900. The cost of the finished building was approximately $25,500.

Historically, whaling masters registered their ships and cargo at the two-storied, columned New Bedford Custom House. It also housed the city's first postal service. Although it is no longer a post office, today's commercial fishing and cargo ships continue to log duties and tariffs here, as it still serves as the New Bedford office of the U.S. Customs Service. The building also offices the National Marine Fisheries Service.

The custom house's 37 N. Second Street location is within the boundaries of New Bedford Whaling National Historical Park and the New Bedford Historic District. This federal building is not open to the public.