History & Culture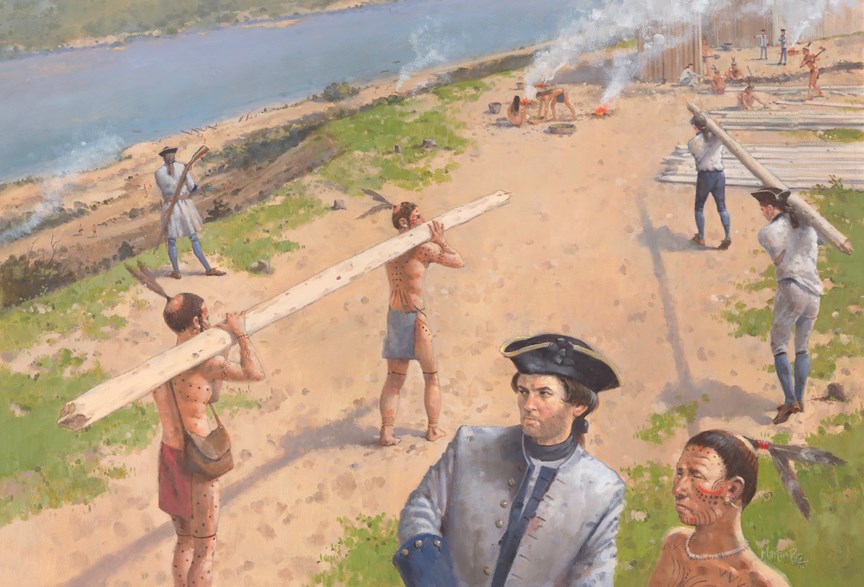 Natchez National Historical Park tells the story of Natchez in the American South. The park protects the sites and structures associated with the peoples of Natchez and its surrounding area from earliest inhabitants to the modern era. The name Natchez is derived from the "Natchez" American Indians who inhabited the area at the time of European exploration. The historic sites maintained by the park, and the surrounding preservation district, give visitors an opportunity to understand the region's social political, and economic development, particularly in the pre-and-post Civil War era's. They also provide insights into the region's commercial and agricultural history, especially in relation to the Mississippi River, slavery, and cotton.

The park is composed of three NPS owned properties: Melrose, the William Johnson House, and the Fort Rosalie site, and a larger area known as the preservation district.
The pre-Civil War Melrose estate was built by a wealthy cotton planter. This Greek Revival mansion is complete with original furnishings and intact outbuildings and has been well maintained and preserved over the years. The 19th century furnishings collection at Melrose is of museum quality and is directly associated with estate owners.
William Johnson, a slave who was freed, started out as a barber and eventually owned several barber shops, rental property, a farm, and timberland; he also kept a lengthy personal and business diary that offers glimpses of antebellum southern life and relations between whites and free blacks. William Johnson's townhouse is in downtown Natchez.
Established by the French among the Natchez people on the eastern bank of the Mississippi River in 1716, Fort Rosalie was intended to guarantee control of the largest and most navigable river in North America. The fort anchored a European settlement that survived three different periods of European rule over the course of the 1700s (French, British, and Spanish) and developed into the capital of the Mississippi Territory under United States governance at the end that century. The settlement coalesced into the town of Natchez, and the territory into the state of Mississippi in 1817.
The community of Natchez, the nonprofit Historic Natchez Foundation, and the National Park Service work in partnership to enhance the city's preservation landscape. Today, much of the city's antebellum and Reconstruction-era history maintains a high level of preservation through the designation of 8 National Register of Historic Places districts, 13 national historic landmarks, and the United Nations Educational, Scientific, and Cultural Organization (UNESCO) recognized Forks of the Road slave market site. These preserved sites provide a collective historic context that includes NPS owned properties and strengthens educational and interpretive efforts between the National Park Service and the surrounding community.


Last updated: December 13, 2017