Dockless Scooter Parking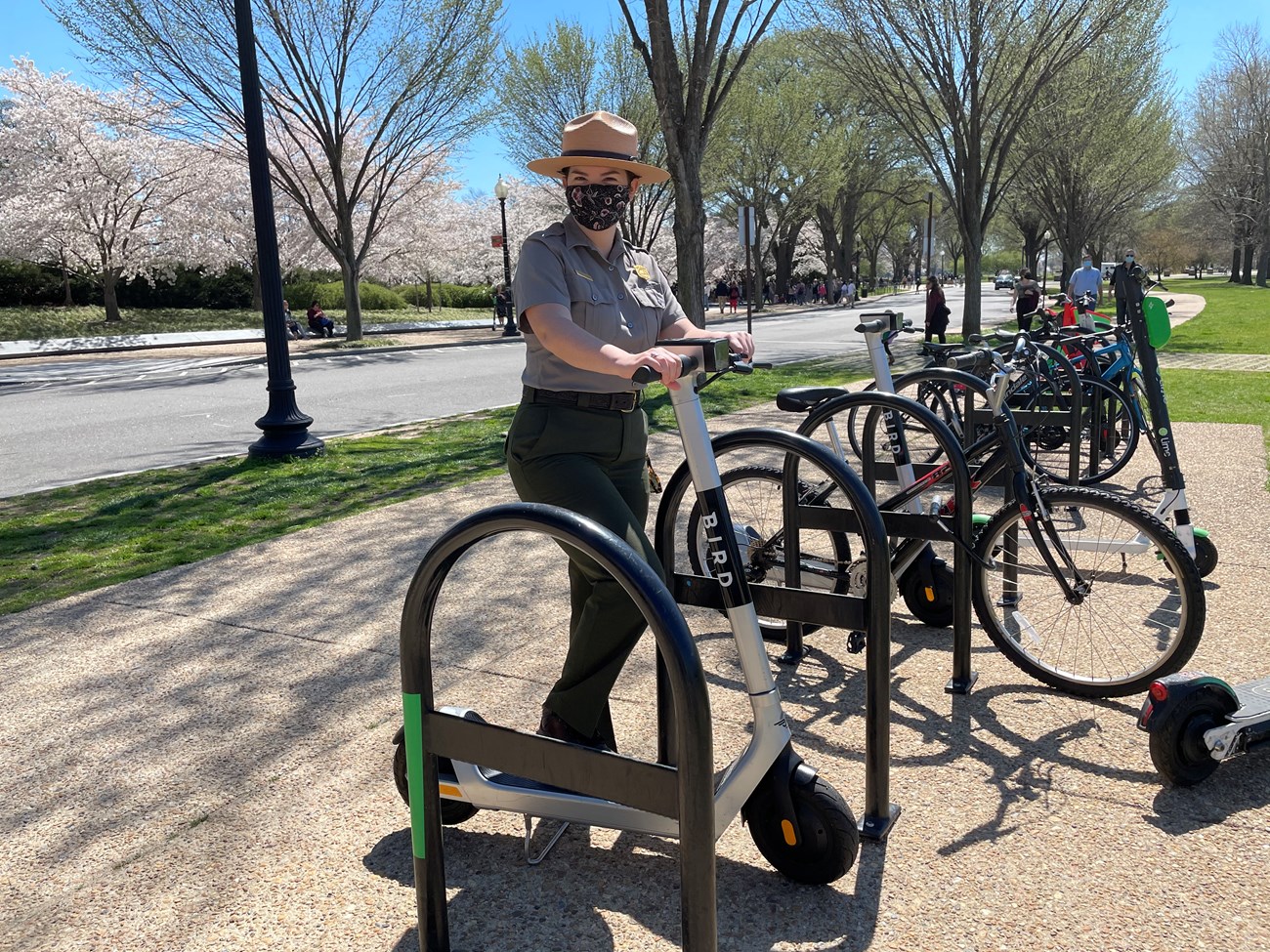 Scooters and e-bikes are a great way to get around the National Mall but are not allowed in certain places. We prohibit the riding of scooters (and bikes, roller skates, and skate boards) in all memorials; these areas are geofenced "no ride" areas where scooters will automatically shut down if those areas are entered. Visitors can ride scooters on sidewalks and roads outside of the memorials. Please keep each other safe wile visiting our park sites.
Under a pilot program with the DC Department of Transportation (DDOT), the National Park Service is testing designated parking areas for scooters and e-bikes on the National Mall. Under the two-month test program (April-May 2021), scooters and e-bikes can park in 19 designated areas around the National Mall without incurring the fine for parking on National Park Service property.
Please see the map to help identify these designated parking areas and the no ride zones you may encounter during your visit.
Link to map for Dockless Scooter Parking Areas
.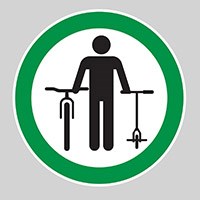 .
Last updated: August 3, 2021