Cherry Blossom Road Closures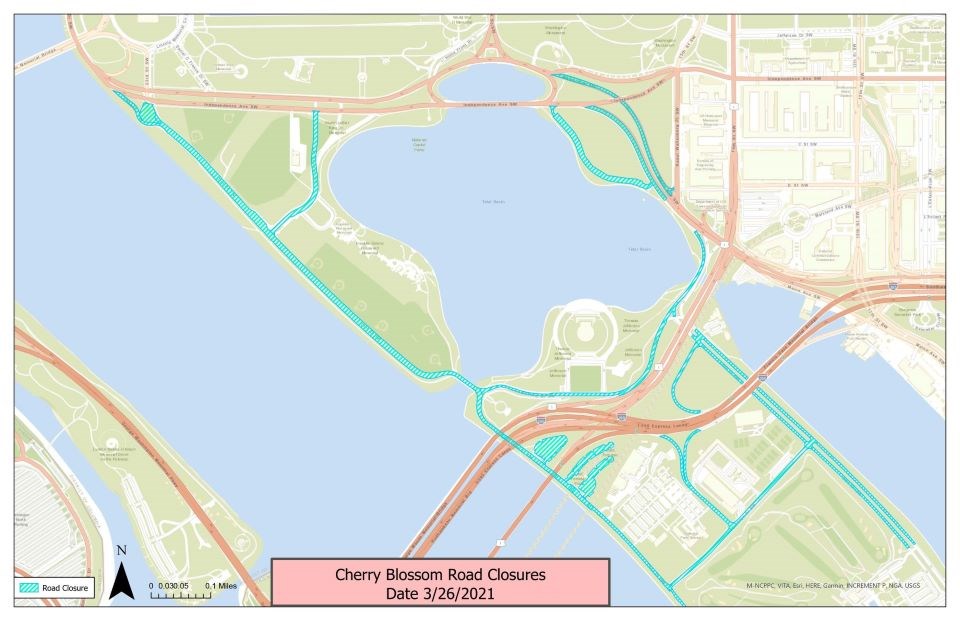 Road closures are in place for vehicular traffic around the Tidal Basin, East Potomac Park and West Potomac Park, effective Friday, March 26.
All areas currently remain open to pedestrians and cyclists at this time.
Affected roadways include:
Ohio Drive SW, from Buckeye Drive SW (Washington Channel side) to Independence Avenue SW
East Basin Drive SW east of the Thomas Jefferson Memorial to Ohio Drive SW
West Basin Drive SW from Ohio Drive SW to Independence Avenue SW
Northbound I-395 ramp to Potomac Park (Exit 2)
Southbound I-395 ramp to Potomac Park (Exit 2)
All curbside parking and parking lots within the closure.
Follow the bloom watch online as the cherry trees advance through the blossom cycle. Everything you need for a virtual cherry blossom experience awaits at
www.nps.gov/cherry
Last updated: March 27, 2021