News Release
Share your thoughts on the future of Parkland in Congress Heights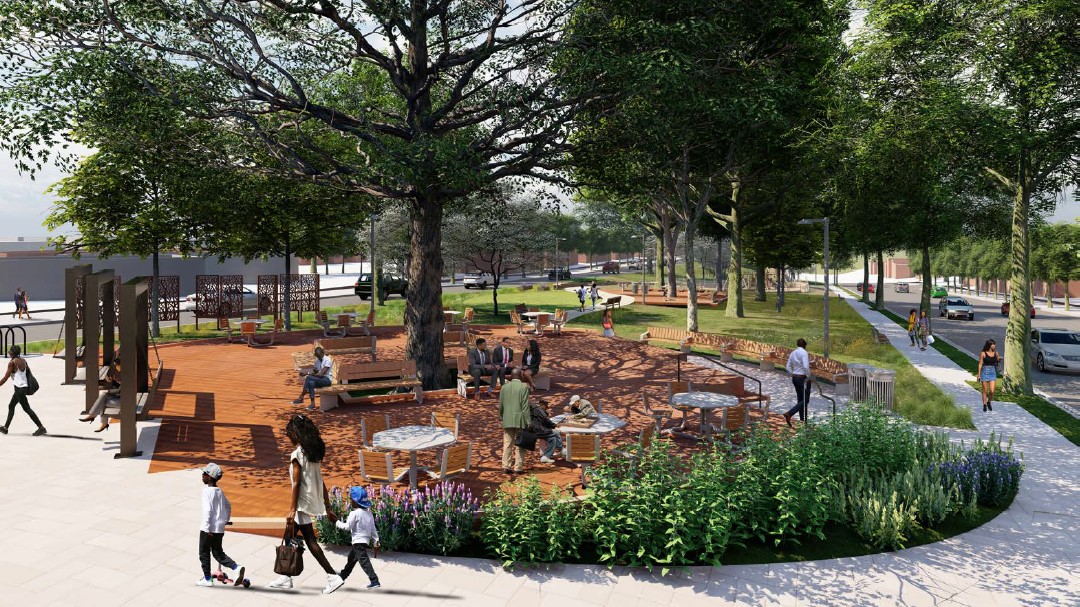 News Release Date:
October 19, 2023 WASHINGTON— The National Park Service (NPS) is seeking input as we take steps to improve a 1.25-acre park known as
Parkland
in Congress Heights. The public is invited to review the proposed design and share comments from Oct. 19 to Dec. 9. This is the last opportunity for public comment. In 2020, the NPS published a
development concept plan
for Shepherd Parkway, in which the community and NPS prioritized Parkland as an area for improvement. In 2022, the NPS invited public comment on two design concepts for Parkland. A revised design is now available for public comment through December 9, 2023. The NPS will host a
virtual public meeting
Thursday, Nov. 9, from 6 p.m. to 7:30 pm.
The revised design reflects community needs for the park to accommodate both children and adults while preserving the existing mature tree canopy throughout the park. The plan proposes an expanded playground area, incorporating play equipment for children ages 2 through 5 years and 6 through 12 years. The plan also proposes expansion and upgrades of the plaza to accommodate daily use and permitted special events. Community garden boxes, picnic areas and grills, seating, lighting, public art, and trail connections are also features of the revised design.  
The NPS anticipates construction will begin in late 2024 or early 2025. Public participation is vital to the planning process and all comments received by Dec. 9, will be considered.
There are three ways to submit comments: 
Attend the virtual public meeting Thursday, Nov. 9, from 6 p.m. to 7:30 pm. Meeting attendees can verbalize or chat comments during the meeting.To connect to the audio, use the meeting website link or dial, (571) 429-6679 (local) / (877) 286-5733 (toll-free) and use the Conference ID: 686 689 688#.A recording of the meeting will be available for viewing at https://parkplanning.nps.gov/parkland following the conclusion of the meeting.
Comment online: Submit your comments via the NPS's Planning, Environment & Public Comment (PEPC) Parkland page.
Comment by mail: Mail or hand-deliver written comments to park headquarters at: National Capital Parks-East, Attn: Parkland Rehabilitation / Superintendent, 1900 Anacostia Drive SE, Washington, DC 20020
To get more information and updates on the project: visit the NPS planning website at
https://parkplanning.nps.gov/parkland
  Please be aware that the entire comment submitted – including personal identifying information such as address, phone number, and email address – may be made publicly available. Requests to withhold such personal identifying information from public release will be considered, but there is no guarantee that they will be withheld.
Last updated: October 23, 2023