News Release
Draft Damage Assessment Plan for the Anacostia River available for public comment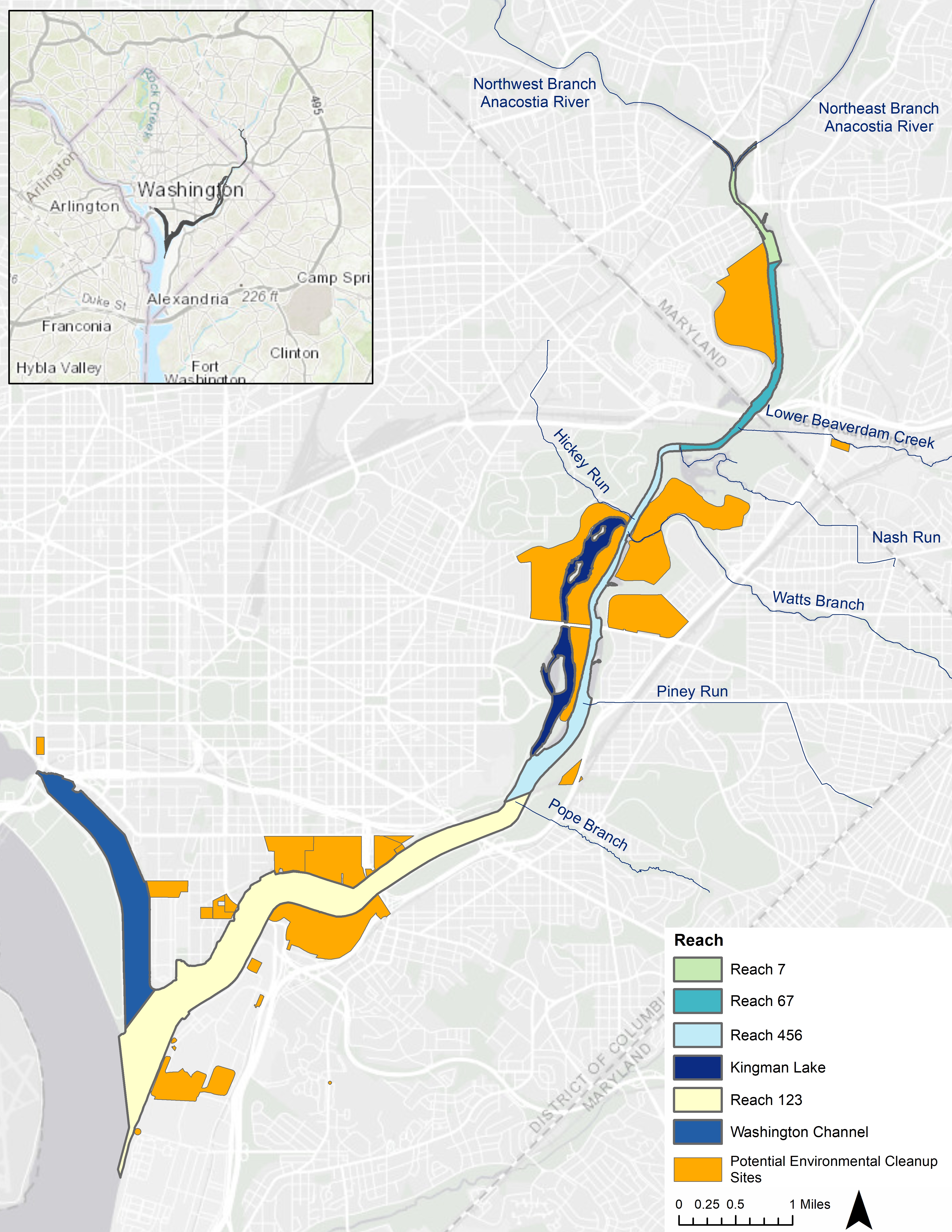 News Release Date:
July 17, 2023
Contact: Chelsea Sullivan, 202-619-7177
UPDATE (July 27, 2023): The deadline to submit comments has been extended to September 16, 2023. 

WASHINGTON— The National Park Service, on behalf of the Anacostia River Natural Resource Damage Assessment and Restoration (NRDAR) Trustees, invites public comment on a draft Damage Assessment Plan (DAP), which details the Trustees' proposed approach to conducting a natural resource damage assessment and restoration for the Anacostia River. We encourage the public to review the draft DAP and provide comments through August 16, 2023.   
NRDAR is the regulatory process to determine the amount and type of restoration needed to compensate the public for injuries to natural resources resulting from the release of hazardous substances into the environment. The draft DAP describes the Trustees' proposed approach to assessing natural resource and resource service injuries resulting from the release of hazardous substances in the Anacostia River. 
The geographic scope defined in the draft DAP includes all areas within the tidal Anacostia River, Kingman Lake, and the Washington Channel, as well as adjacent tributary, tidal, terrestrial, and upland areas, including groundwater, where natural resources have been directly or indirectly affected by releases of hazardous substances. 
Activities at multiple locations over time have resulted in the release of hazardous substances into the area of the Anacostia River, including polychlorinated biphenyls (PCBs), polycyclic aromatic hydrocarbons (PAHs), pesticides, metals, volatile organic compounds (VOCs), and chlorinated volatile organic compounds (CVOCs).  
The Anacostia River NRDAR Trustees include the Department of Commerce, represented by the National Oceanic & Atmospheric Administration; the Department of the Interior, represented by the National Park Service and the U.S. Fish and Wildlife Service; and the Government of the District of Columbia, represented by the Department of Energy and Environment. DOEE is serving as the Lead Administrative Trustee and DOI, through NPS, is serving as the Federal Lead Administrative Trustee. 
Get involved 
Public participation is an important part of the NRDAR process. The draft DAP is available for comments from July 17, 2023 to August 16, 2023. After the comment period closes, the Trustees will review the comments and prepare the final DAP. Any comments received will be taken in account in finalizing the DAP and will be summarized in a response to comments matrix and included in full in the publicly available Administrative Record. 
The draft DAP and additional information are available on:  

Hard copies of the draft DAP and fact sheet are available for viewing at: 
Francis A. Gregory Neighborhood Library 

3660 Alabama Avenue SE, Washington, DC 20020 

Rosedale Neighborhood Library 

1701 Gales Street NE, Washington, DC 20002 

Anacostia Park Headquarters 

1900 Anacostia Drive, SE, Washington, DC 20020 
How to comment:
The public is invited to review the draft DAP through August 16, 2023. To provide comments online, visit https://parkplanning.nps.gov/AnacostiaDAP (preferred). If you prefer to e-mail your comments, email WASO_Anacostia_River_NRDAR_Case@nps.gov on or before August 16, 2023. 
Last updated: July 27, 2023