Nature & Science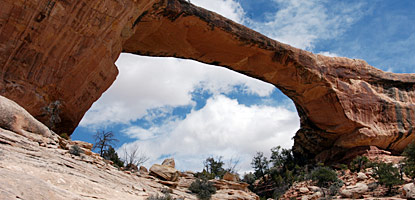 Stand for a moment at an overlook. Nothing in the scope of your vision moves. Strain your ears for a sound; silence alone greets them. The desert landscape seems eternally unchanging. But stay a moment longer and a small animal sends a pebble clattering down the slickrock. Stay for an hour and the wind picks up, blowing sand and dust against you. Tomorrow a thunderstorm may send a flood twisting down the course of White Canyon. In one month, several tons of rock may thunder down from Kachina Bridge as it did in June of 1992 when 4,000 tons fell from the bridge. If you return next year, Owachomo Bridge may no longer be standing. The momentary stillness of Canyon Country is deceptive; the same processes which formed the seemingly eternal landscape you are enjoying today are still at work, continually changing the face of the earth.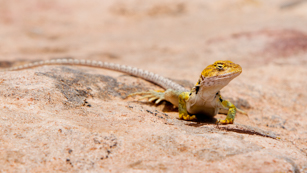 Explore Biodiversity
Have you ever taken a picture of a flower, or butterfly, or an unusual mushroom? You can also keep track of the biodiversity you see when you are in a national park, or where ever you go, with iNaturalist. Learn more about how you can help document the various life forms in our national parks. Explore Biodiversity
Check out the Natural Bridges iNaturalist project.


Last updated: May 12, 2017