Plan Your Field Trip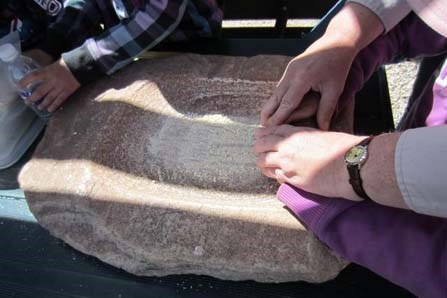 A variety of opportunities are available to educational groups visiting the park. Please be aware that visitor center hours of operation change throughout the year. Once you have explored these pages, contact us via the park information line (435-692-1234) or via email if you have further questions regarding your trip logistics.
Apply for an Entrance Fee Waiver
Natural Bridges collects a park entrance fee, but education groups may apply to have that fee waived. Fee waivers do not affect campground fees.
Travel By Bus
Natural Bridges has no shuttle system and is not served by public transit. Large vehicles like school buses or rental coaches can drive the entire 9-mile scenic road.
Attend a Ranger Program
Spring through fall, guided walks, overlook talks, patio talks and astronomy programs are given throughout the week, and visiting school groups may join any of these programs. Check the visitor center or bulletin boards for current schedules, as times and topics vary. Private guided walks or talks can also be arranged for larger groups; please contact the park well in advance.
Hike a Trail
Non-commercial educational groups may hike together on all park trails. For groups larger than ~20 people, breaking into smaller groups is appreciated by other hikers.
Stay in the Campground
A small campground near the visitor center is open year-round on a first-come/first-served basis. Campsites cost $10 per night, and entrance fee waivers do not affect camping fees. Sites can accommodate up to eight people and one vehicle. More...
Last updated: February 24, 2015