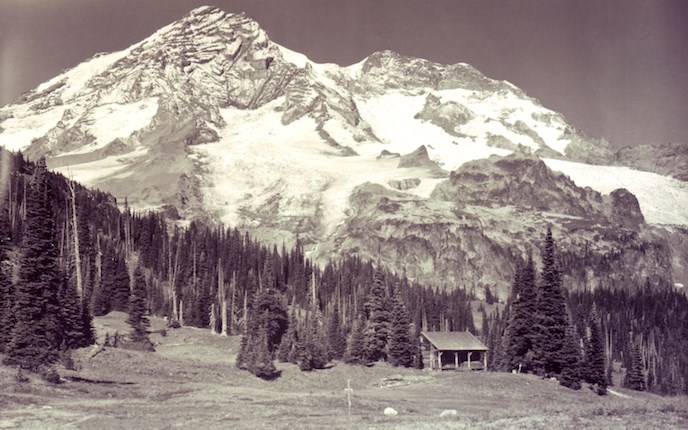 Coming Full Circle: Mount Rainier's Wonderland Trail, 1915-2015
Written by Paul Sadin
"There is a trail that encircles the mountain. It is a trail that leads through primeval forests, close to the mighty glaciers, past waterfalls and dashing torrents, up over ridges, and down into canyons; it leads through a veritable wonderland of beauty and grandeur."
- Roger Toll, 1920
Every summer thousands of hikers and backpackers travel to Mount Rainier National Park to make a trip along the Wonderland Trail, seeking the same scenic splendors and thrilling adventures that Superintendent Roger Toll described above. The 93 mile footpath encircling the mountain is one of the oldest and most popular recreational attractions within the park. All variety of individuals and groups have taken Wonderland Trail outings, and a number of different organizations- the National Park Service, The Mountaineers Clubs of Tacoma and Seattle, the Boy Scouts- have had a hand in building and improving the original circuit. 2015 marks the 100th anniversary of the trail's construction and also celebrates the first around-the mountain trip.
Although a few rough trails wound along the slopes of the mountain before Congress established Mount Rainier National Park in 1899, the new park needed a more dependable travel network to patrol and protect the park's resources. Rangers began the task of constructing the official trail system in 1907, and extended it farther each year. In the spring and summer of 1915, trail crews worked overtime to finally complete the trail in early August of that year. Stephen Mather, then Assistant Secretary of the Interior, pushed to get the new trail finished by August for The Mountaineers Club's annual summer outing.