Tour Route - Illinois
To begin the auto tour route of the Mormon Pioneer National Historic Trail heading west from Nauvoo, Illinois, follow the driving directions below the map.
---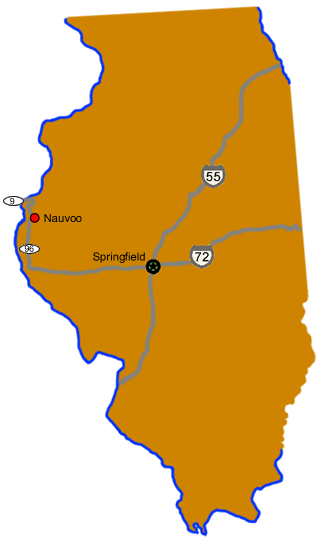 From Nauvoo:
Take State Route 96 east, then north to State Route 9.
Turn west onto State Route 9 at Niota.
Take State Route 9 west into Iowa.
Total
original route miles
in Illinois: 2
Last updated: May 2, 2018