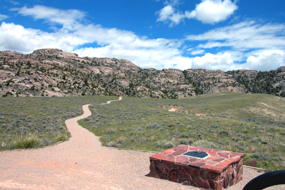 Most images displayed on the gallery page are National Park Service, royalty-free, unless noted. Their use is not limited; however, if you use any of these images for a media project, please credit "Photograph Courtesy of the National Park Service" where appropriate.
If you would like more information about these images, or those courtesy of The Wagner Perspective, please
e-mail
the National Trails Intermountain Region in Salt Lake City.