For Kids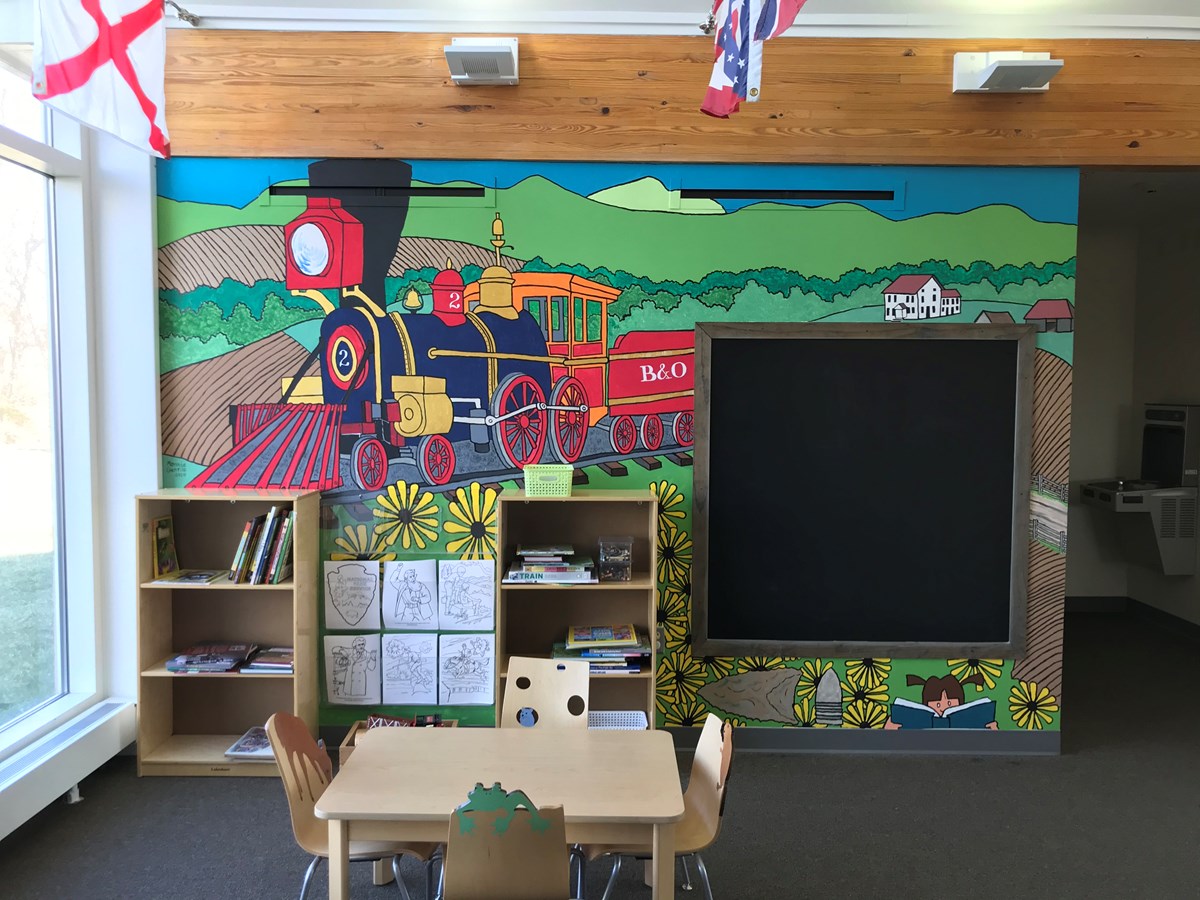 What do an 1830s-style locomotive, rolling farm fields, a projectile point, people in 1860s clothing, and a minié ball have in common? They are all featured on two new murals at Monocacy National Battlefield! Park Ranger and artist Mannie Gentile created the murals for the Visitor Center children's corner to introduce visitors of all ages to the layers of history present at Monocacy National Battlefield.

The children's corner in the Visitor Center welcomes young visitors and their families. The area provides hands-on activities. Children can dress up in reproduction Civil War uniforms or 1860s civilian clothing. Puzzles, books, and coloring pages invite children to spend time at kids-sized tables. The new murals add color and invite children to explore the stories of Monocacy through a mural scavenger hunt. What will you discover?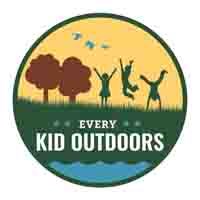 Every Kid Outdoors
Every Kid Outdoors was created so fourth graders and their families could discover our wildlife, resources, and history for FREE. This park pass works with all public land agencies that have entrance fees. How does it work? Like this:

Visit the Every Kid Outdoors website, go to the Get Your Pass section. Print out the paper voucher, take it to any park that charges an entrance fee, and exchange it for the Every Kid in a Park Pass. With your new pass in hand, take the time to sit down with your family and plan amazing adventures to see America's natural wonders and to learn about the history of our great country FOR FREE!

Monocacy National Battlefield does not have an entrance fee so we do not have the passes, however, there are some parks nearby such as Catoctin Mountain Park, Antietam National Battlefield, and Harpers Ferry National Historic Park where you can get your Every Kid in a Park Pass.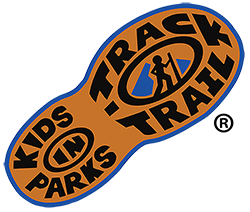 Kids in Parks Track Trail
The National Park Service has teamed up with Kids in Parks to bring you "Family-friendly outdoor adventures called
TRACK Trails
." TRACK Trails features self-guided brochures that turn your visit into a fun and exciting outdoors experience. Choose one or all four guides and hit the trail - best of all, you can earn
PRIZES
for tracking your adventures! Pick up your TRACK Trail guide at the Visitor Center today.


Last updated: August 3, 2020