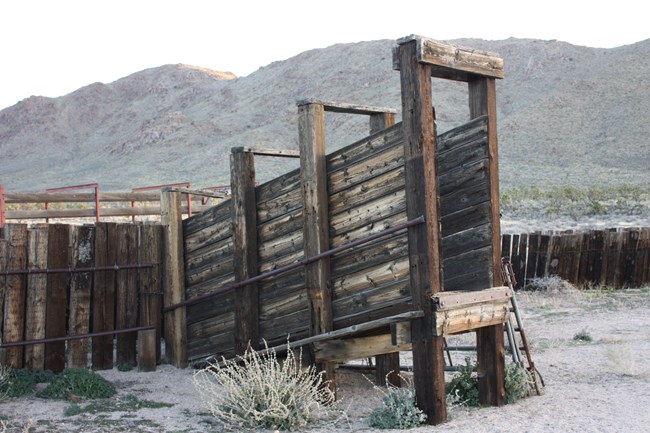 It's springtime in the Mojave and the spring roundup is near. The horses are brought in from pasture. They are grained-up and freshly shod for the next six weeks of work. The trucks are readied and greased. Each vehicle and trailer has many spare tires ready to go because the ranch roads are unforgiving as the stock trailers crawl along with their heavy loads. Saddles are oiled, knives sharpened, vaccines ordered, ropes stretched, and corrals repaired as the cowboys get ready for the weeks ahead. Though times have changed the details, the work has stayed the same.
In 1994, when Congress passed the California Desert Protection Act, which created Mojave National Preserve, they recognized ranching as part of the cultural heritage that made the desert a unique and special place. Though most ranchers have left the Mojave, a hearty few remain to continue the tradition.
Today many of the ranching features you see in Mojave National Preserve are historical assets no longer in use, but are preserved as part of a bygone era. Mojave National Preserve is in the process of creating the largest Historical Ranching District recorded in the National Register of Historic Places. This designation would promote the preservation of some of the ranching relics for the pure enjoyment of providing a means of reliving those wild and wooly days, if only in our imaginations.