Established Trails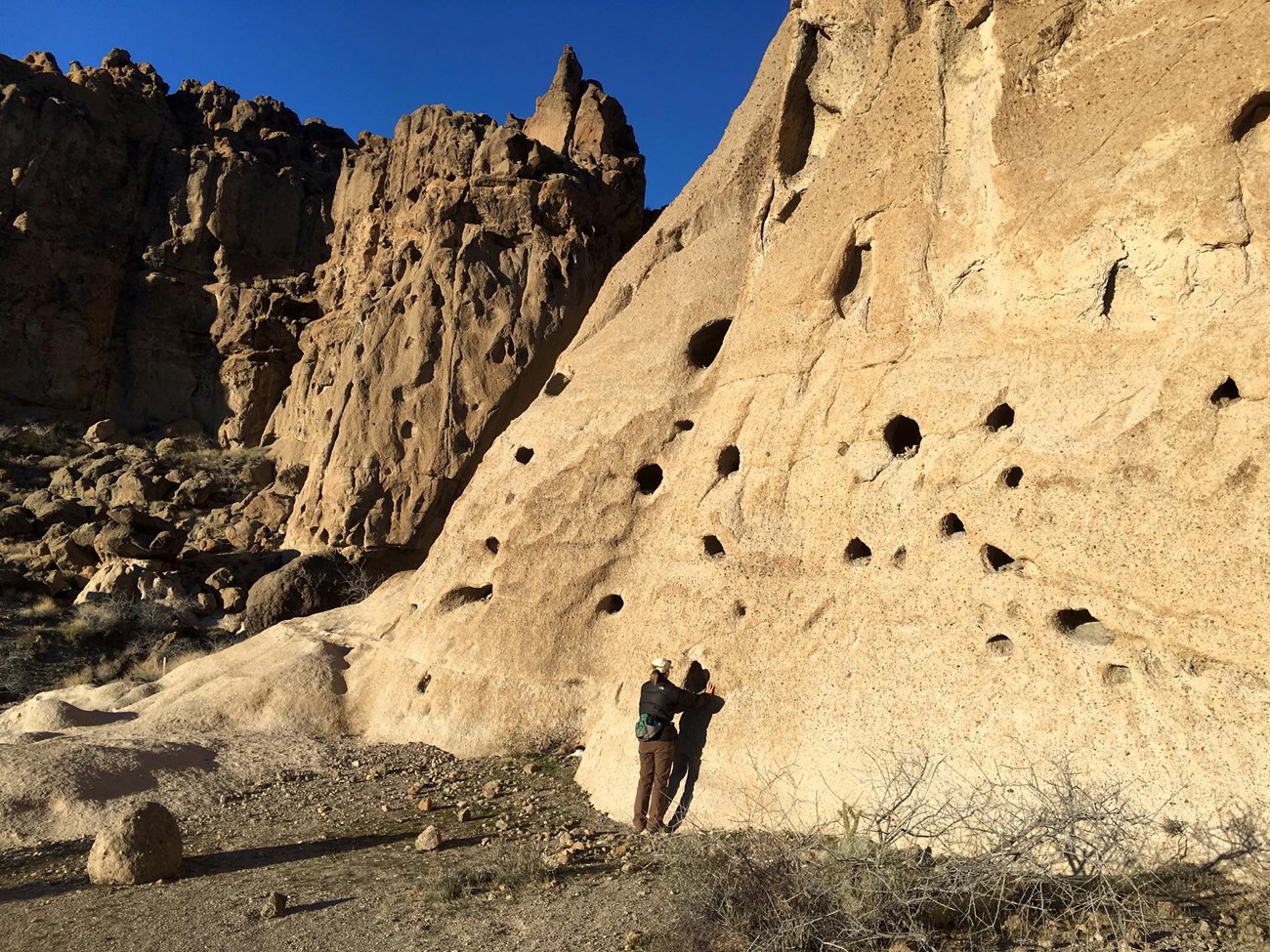 EASY TRAILS
TRAIL NAME
DISTANCE

TIME

TYPE
DIFFICULTY
DESCRIPTION
Hole-in-the-Wall Nature Trail
0.5 mi
0-30 Minutes
Round Trip
Easy
Learn to identify desert plants on this hike between the Campground and Visitor Center.
Lava Tube
1 mi
30 Minutes to 1 Hour
Round Trip
Easy
Explore an underground wonder!
Rock Springs Trail
1 mi
1 Hour
Round
Trip
Easy
Learn the history of Rock Springs!
MODERTATE TRAILS
TRAIL NAME
DISTANCE
TIME
TYPE
DIFFICULTY
DESCRIPTION
Barber Peak
6 mi
4-5 Hours
Round Trip
Moderate
This loop trail encircles Barber Peak just west of Hole-in-the-Wall Campground.
Kelso Dunes
3 mi
1-4 Hours
Round Trip
Moderate
Hike to the top of our most popular sand dune!
Mid Hills to Hole-in-the-Wall
8 mi
6-8 Hours
One Way
Moderate
Hike through a maze of washes decorated with barrel and cholla cacti, then through the Hackberry Fire burned area.
Rings Loop
1.5 mi
1-2 Hours
Round Trip
Moderate
Discover how Hole-in-the-Wall got its name as you ascend narrow Banshee Canyon with the help of metal rings mounted in the rock.
Teutonia Peak
3 mi
1-3 Hours
Round Trip
Moderate
A mixed Joshua tree forest and Joshua tree graveyard beckon en route to a rocky peak with expansive views of Cima Dome and beyond! This area burned in August 2020.
NOTE: From March 20, 2023 to March 31, 2024, Access will only be by 4WD route via Aiken Mine Road, and parking at Valley View Ranch.
Last updated: March 10, 2023