Biking
Mojave National Preserve has miles of paved and dirt roads for biking. Regular bikes and E-Bikes are only allowed on paved and dirt roads. Bikes are not allowed on single-track trails or off road.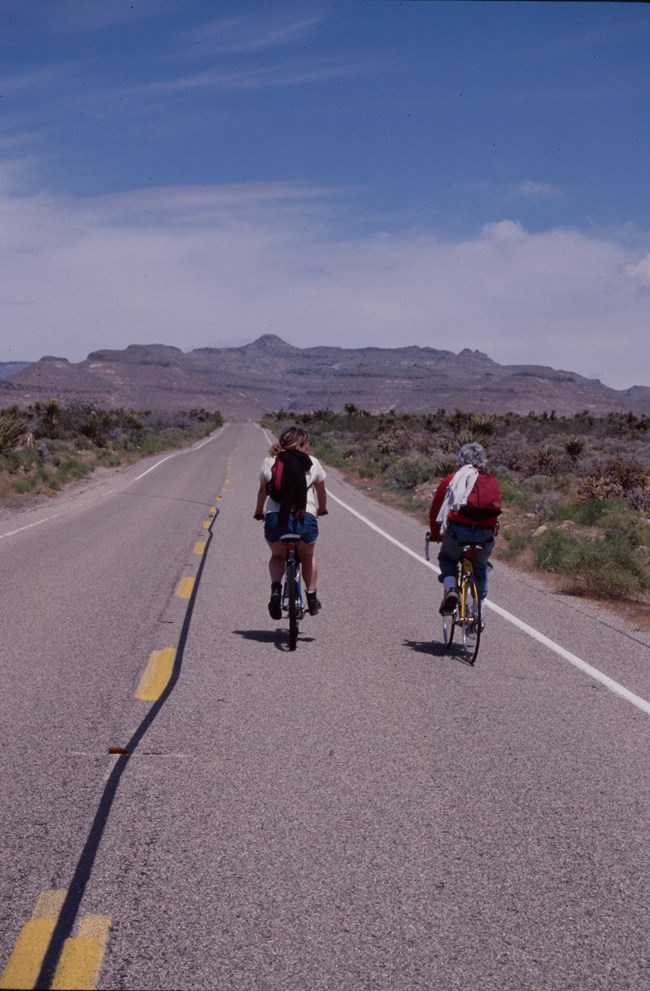 Tips bikers should know before entering the Mojave National Preserve:
Cell phone service is mostly unavailable within the Preserve on paved roads and nonexistent on dirt roads.
Water is available at Kelso Depot and the Hole-in-the-Wall Campgrounds
Bikes are not available for rent in Mojave National Preserve
Mojave National Preserve does not have any designated bike paths or trails other than the existing paved roads and unmaintained dirt roads.
Bikers will need to be fully self-sufficient. There are no food services or lodging within the Preserve.
Camping at the Hole-in-the-Wall and Mid Hills Established Campgrounds is first-come, first-serve.
Camping is available at numerous unimproved and dispersed campsites throughout the Preserve.
Be prepared for a variety of weather temperatures at different elevations, including snow and ice in the winter months.
Last updated: March 14, 2022