"The Beanery" at Kelso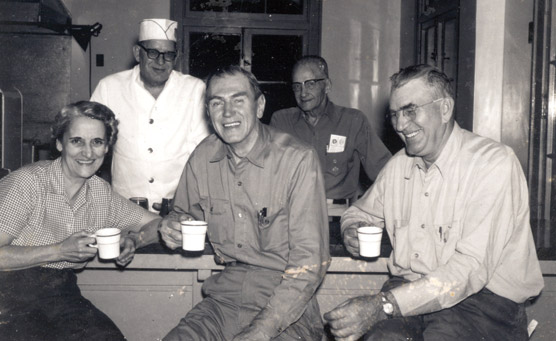 Reappearance of a Mojave Desert Oasis!
After a nearly two decade-long haitus, the Kelso Depot lunch counter-"The Beanery"-is back in business. Enjoy a hot cup of coffee, cold ice cream, a fresh deli sandwich, or the latest gossip in this unique setting, painstakingly restored to its historic, 1924 appearance.
Check-out the latest menu (PDF, 1.36 MB) and feel free to call ahead (see below) for large or group orders. We appreciate the heads-up!
Location
Kelso Depot Visitor Center
Hours of Operation
Open Friday through Tuesday, 9 a.m.-5 p.m.
CLOSED WEDNESDAY & THURSDAY

Phone
760 252-6165