Ranching in Mojave National Preserve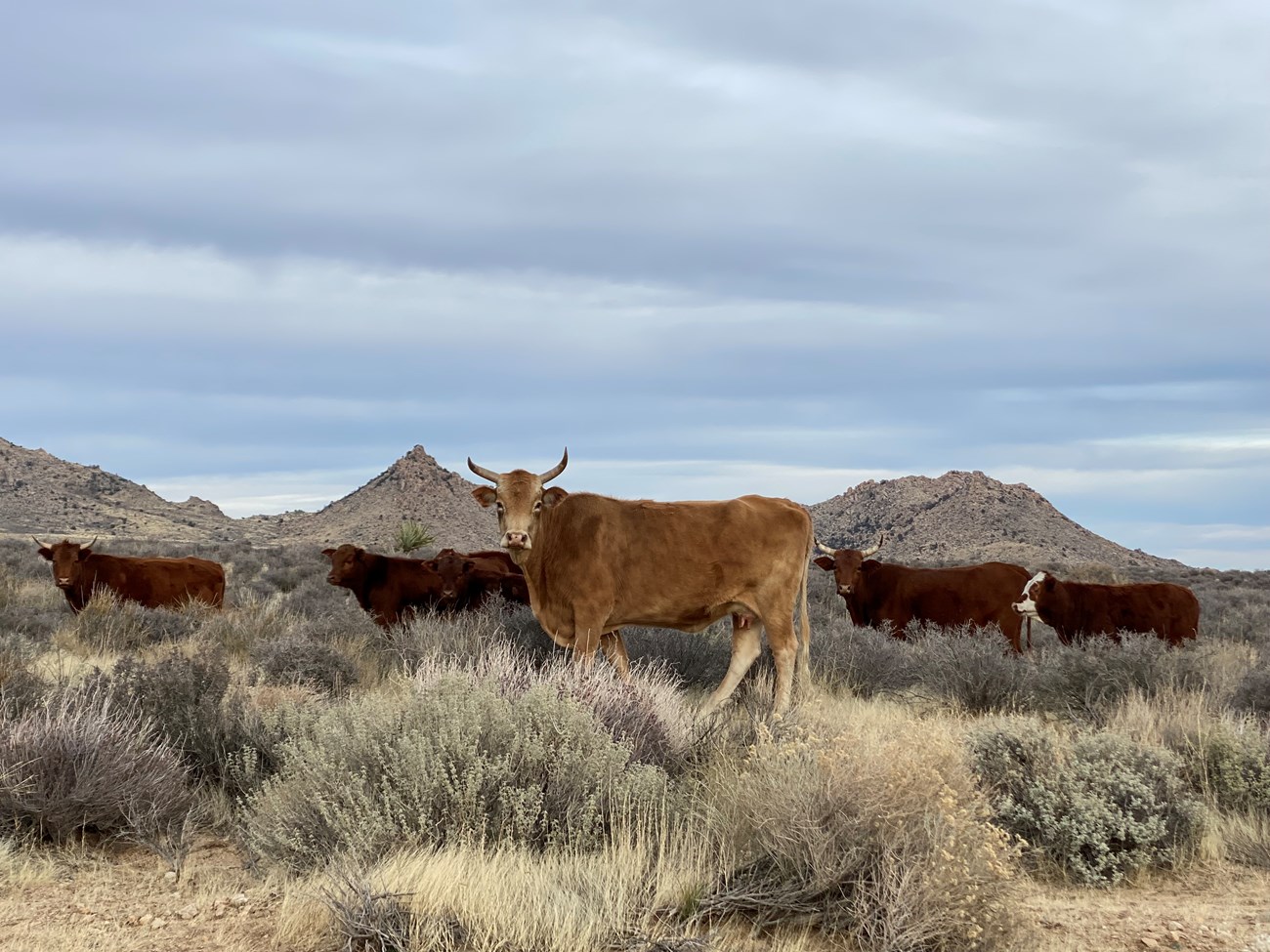 "If anyone loves the country, it's a rancher. . . . It's how he makes his livin'. It's home. He's not goin' to damage it. I don't tear up the country. In fact, I clean it up. I'm here with it every day. The American public doesn't realize it but ranchers have been shepherds of the land for a long time."
—Gary Overson, 1992.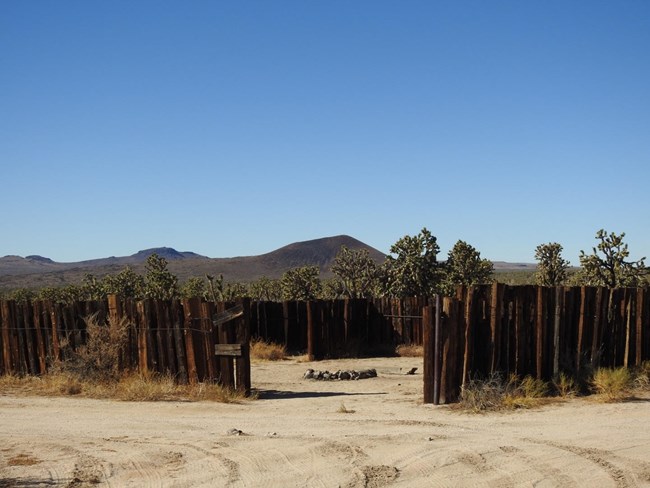 As miners began to occupy the region in the late 1800s, cattle ranchers followed close behind. Soon, ranching turned into a legitimate and very profitable business.

By 1894, the Rock Springs Land and Cattle Company (which locals called the "88") is said to have supported 10,000 head of cattle. It was the second largest cattle ranching operation in California, which is remarkable when one considers the rugged desert terrain that the cattle were grazing in. The ranchers were able to develop innovative water allotment systems to widely distribute water resources from just a couple natural springs. The cows were allowed to roam free throughout the desert, and when it was time to send them off to markets, cowboys on horseback would track them down and gather them up at corrals. There were dozens of corrals built throughout the Mojave National Preserve for this purpose, mostly near natural water sources. Many of these corrals are still standing today.

During the 1920s, drought and new governmental legislation made ranching less profitable, and the 88 split up into many smaller ranches (including the OX, Walking Box, Kessler Springs, and Valley View). There is still active cattle ranching in the Mojave National Preserve today.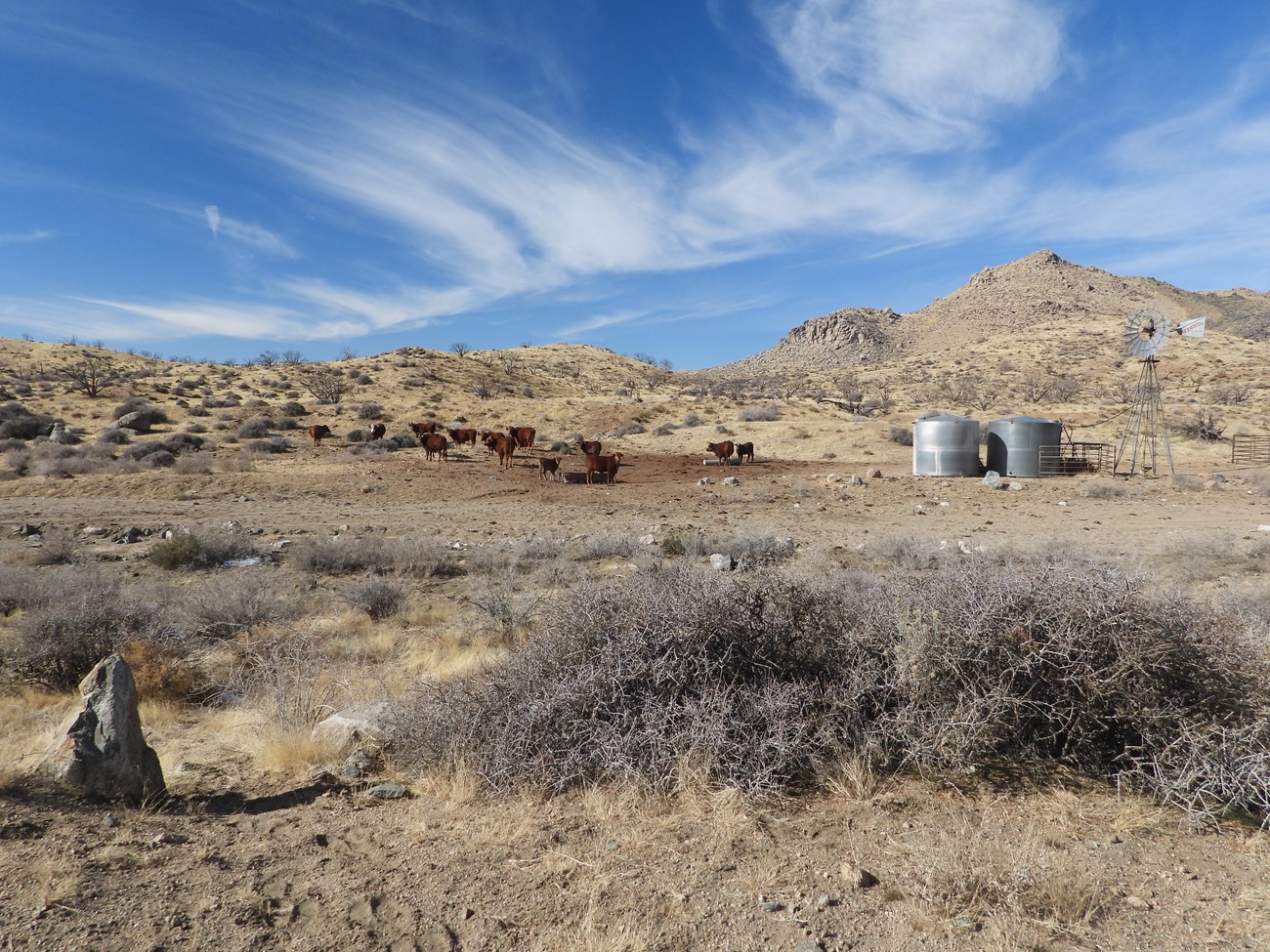 [Gary] Overson began working on the OX at age 11, and his lifelong ambition was to someday acquire the ranch. After running cattle in Arizona, he returned to the East Mojave in 1969.

"I had 99 cows, one bull, three saddle horses and a brand new wife," he said. "I built all this up myself."

Today he operates four ranches, including the OX, and 3,500 head of crossbred cattle--by far the largest operation in the East Mojave. His 7,000 acres of privately owned land includes Caruthers Canyon, one of the most scenic parts of the East Mojave, where 273 species of flowering plants flourish. Overson leaves the canyon unfenced and open to explorers.


"I think this is the most beautiful place in the world," he said. "I don't know nothin' else."

—"Rancher Doesn't Like It, but He Sees Changes, and People, Coming;" LA Times by Glenn F. Bunting, March 19, 1992
Last updated: January 22, 2023