Hilltop House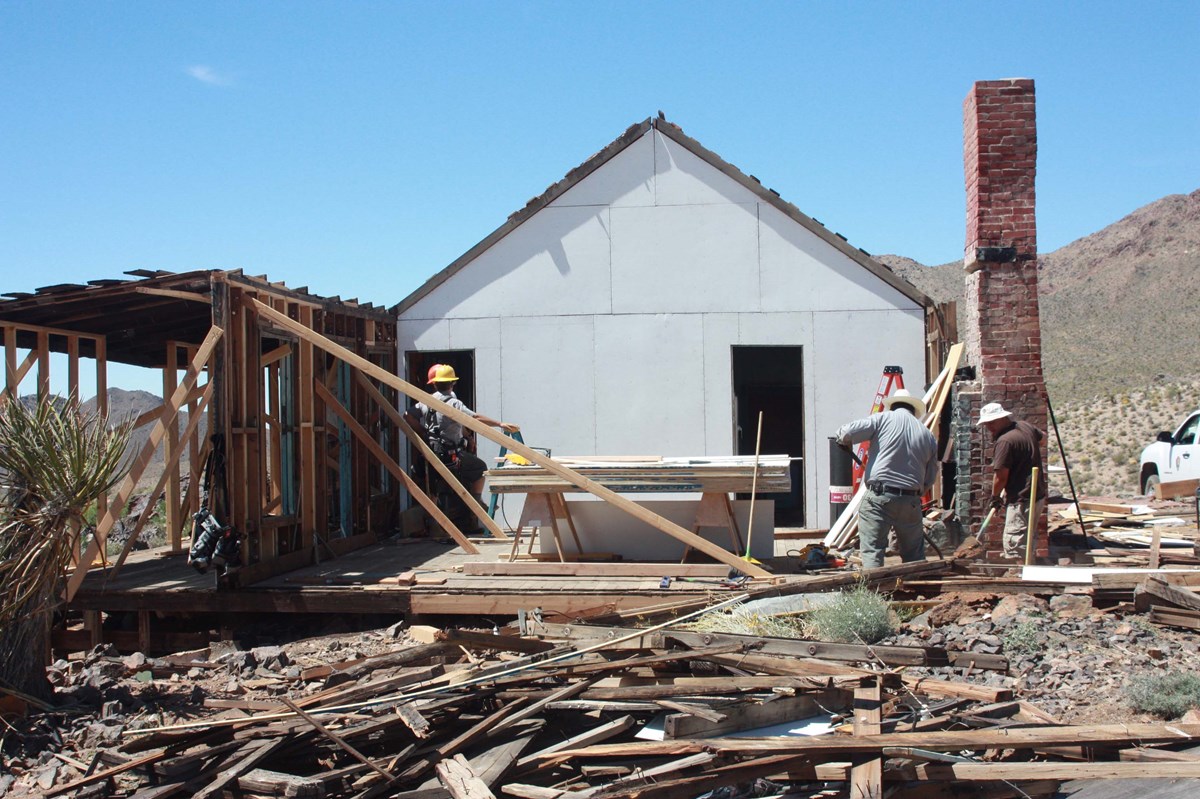 Among the Joshua Trees, beneath the desert sands, or settled within rocky outcrops of Mojave National Preserve, lie the remnants of an exciting and intriguing past. Petroglyphs, pictographs, hand tools and other artifacts attest to the presence of Chemehuevi and Mohave tribes within the preserve for centuries. In the 19th century, Euroamericans began to settle here as well.
With the first discovery of silver in 1863, miners started digging adits and shafts, building headframes and milling structures, and establishing camps and towns with the goal of striking it rich. Temporary U.S. Army outposts, such as Camp Rock Spring and Fort Pah-Ute, served to protect the mail route and new mining areas.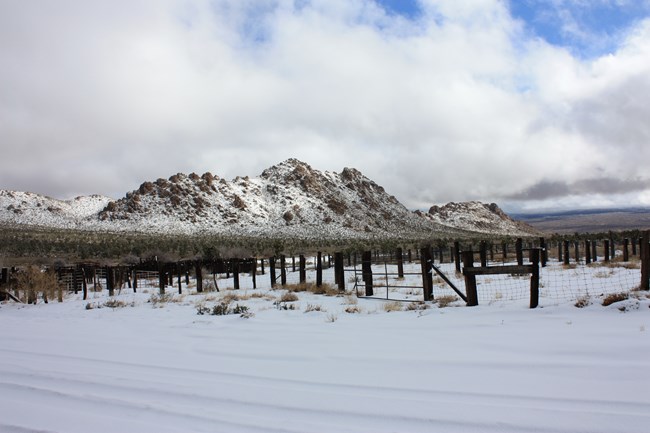 By the mid-1870s small-scale ranching developed to support these towns and with the incorporation of the Rock Springs Land & Cattle Company in 1894, ranching became an industry in its own right. Ranch homes, blacksmith shops, bunkhouses, barns, and corrals were built with available materials. Since wood is scarce in the desert, ranchers found a convenient resource in the railroads.
Beginning in the 1880s and continuing into the 1900s, the railroad completed several criss-crossing lines that brought jobs, people, small towns and old railroad ties (great for fencing) to the desert. In 1910 homesteading opened up in the eastern Mojave and families tried farming in the Lanfair Valley. It seemed the desert was becoming a prime place for the innovative, the hardy, and the entrepreneur.
In 1932, Jack Mitchell began to lead tours through Mitchell's Caverns in the Providence Mountains. Twelve years later "Dr." Curtis Howe Springer, a radio evangelist and mineral-health salesman, developed the Zzyzx Mineral Springs and Health Resort on the shores of Soda Dry Lake while America was at war.
The U.S. military used the preserve area for army training, most notably General George S. Patton's Desert Training Center of World War II and "Operation Desert Strike" of 1964.
The stories of these people in the remnants of these places are what the historic preservation crew at Mojave National Preserve is working to sustain for you and future generations to experience and enjoy.
Last updated: February 28, 2015