Venomous Animals of the Desert Ranger Program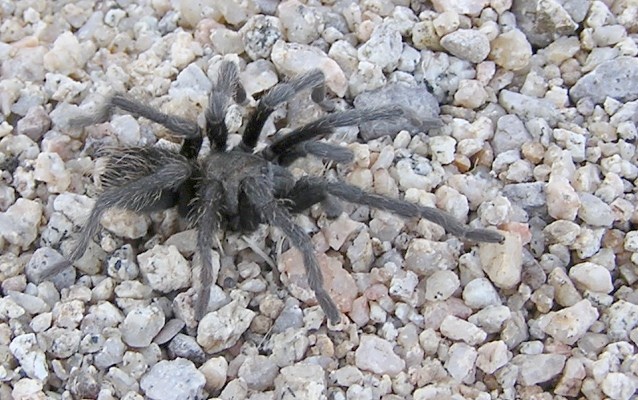 Presenter: Christina (Chris) Mills
Contact Information:
Phone: (760) 326-7051 or (760) 252-6123
Email: Christina_Burns@nps.gov
Days Available: Wednesday through Saturday, 8:30AM - 6:00PM
Overview: Can you name common animals of the desert and tell if they are venomous or not? If they are venomous, how can you avoid an unpleasant encounter with them?
Content: An overview of the NPS and Mojave National Preserve is provided. Photos of animals (no live animals used) are shown to the students and they guess what they are and if they are venomous or not. A bonus question is asked that allows at least one student from each classroom to win a small prize. As we go over the animals, safety and conservation information is provided to the students. Any remaining time is used for questions. Students are engaged in the activity both because most of them like animals and because of the potential to win a prize.
Grades Intended: 3rd through 6th
Materials Needed: Students need a pen or pencil to take the quiz and possibly win a prize
Time Needed: 30 minutes per classroom, plus 15 minutes to pack and move to the next classroom
Program Organization: I prefer to do multiple sessions in one day at a particular school, so I can make presentations to all the classrooms in one or most of two grades. I can usually fit four to six presentations in one day, depending on timing. I will also need travel time to get to the site in the morning.
Curriculum Topics Covered: ecosystems, web of life/food chain, preservation/conservation, safety, National Park System
Locations Available: Needles, Bullhead City, Laughlin, Mohave Valley/Fort Mohave, Searchlight, Baker, Golden Shores, Parker, and Kingman
Last updated: February 28, 2015