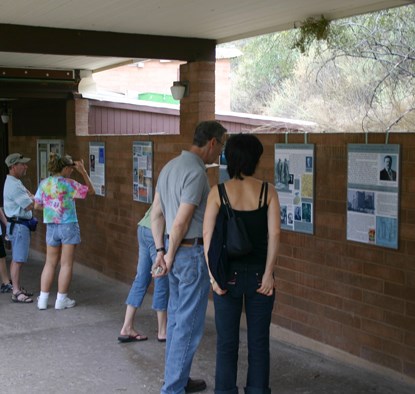 Montezuma Castle National Monument is the story of people. The Sinagua people who built and lived here for over 300 years; the first settlers to give the dwelling the misnomer of 'Montezuma'; and the NPS personnel who cared for this dwelling all left a lasting tale to be uncovered by those of us coming later. Click on the links below to read more...
Click here to read about Frank "The Boss" Pinkley, superintendent of the Southwestern National Monuments. He often paid for stabilization work himself!
Click here to read an account (from Josh Protas' book, A Past Preserved in Stone) of the legacy of Martin and Earl Jackson, father and son. Both worked to save the Castle as custodian and archeologist.