Operating Hours & Seasons

The park is open seven days a week throughout the year. Partner parks within the Mississippi National River and Recreation Area set their own daily hours. See Places to Go for more information.
Headquarters
Suite 105, 111 Kellogg Blvd E.St. Paul, MN 55101-1256
Following guidance from the CDC and recommendations from state and local public health in consultation with NPS Public Health Service Officers, the headquarters office is closed to the public at this time until further notice.
Please call 651-293-0200 for more information.
Parking is available on nearby streets and in the Kellogg Square parking ramp.
Passport stamps are not available at the Headquarters at this time.
Visitor Center Operating Hours and Dates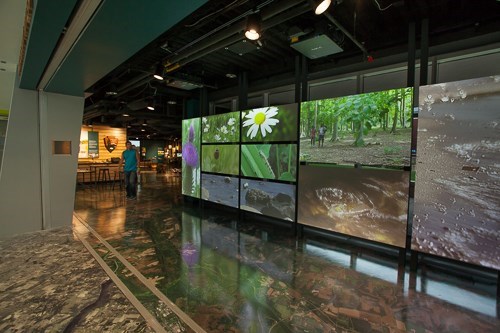 There is a wide variety of programming at the Visitor Center, including videos about the Mississippi National River and Recreation and other parks within the National Park system, interactive exhibits, reading nook, and Junior Ranger program, and passport stamps. Exhibits explain Mississippi River culture, biology, and history.
Visitors may also seek advice about the many recreational opportunities within the park. Hiking, biking, canoeing and boating, fishing, watching wildlife and birding, or skiing and snowshoeing are all popular activities. Click here for more information.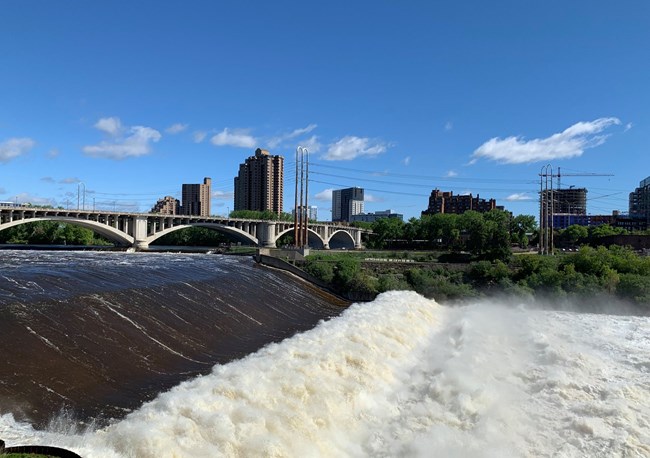 Upper St. Anthony Falls Lock and Dam provides panoramic views of the Upper St. Anthony Lock and Dam, St. Anthony Falls, and the surrounding mill district. Exhibits at the visitor center provide information about the falls and its place in Minnesota history. Rangers lead short walks from the visitor center out onto the lock walls and describe how the falls changed the course of history of the area and of the nation. Click
here
for more information.

Last updated: November 20, 2020