Banfill-Locke Center for the Arts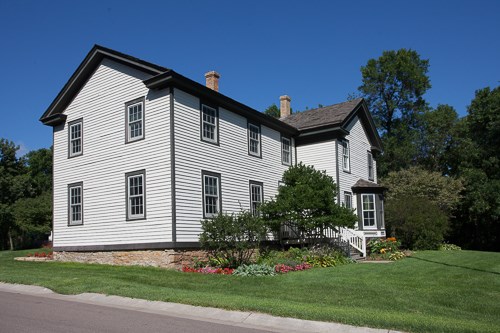 Introduction
At the Banfill-Locke Center for the Arts, a variety of Minnesota artists display their works. Spacious hardwood-floor gallery rooms spotlight the work of area artists with detailed descriptions of the materials used and desired theme. Shows change approximately every six weeks.
No admission is charged to enter the park or the house, however, membership to the non-profit arts center is available. The facility is available to be rented.
History
The Banfill-Locke Center for the Arts has a history as intriguing as the art located inside the building. Built by early entrepreneurs in the 1840s, the facility has operated as a tavern, inn, dairy farm and partial post office for early travelers on the Oxcart Trail.
Activities
Weekly art classes are available for children and adults. A few gallery spaces are available for local artists. The newest community event allows area authors to share their written works.

Museums and History & Culture
Hours, Directions, and Contact Information
Call the Arts Center at (763) 574-1850 for more information
6666 East River Road, Fridley, MN 55432
GPS: 45.089075, -93.276872
Nearby Sites
Last updated: February 28, 2020