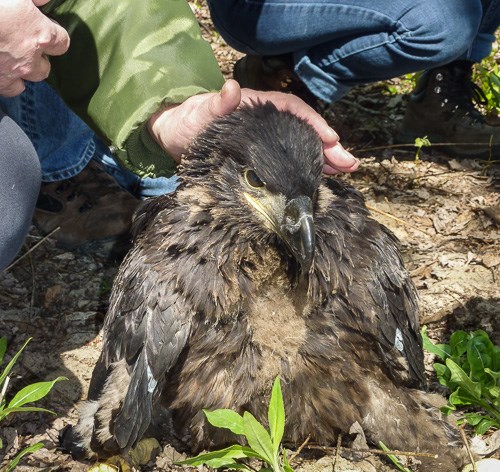 Learn more about our Wildlife, Research, Species List, and how to Get Involved on this page.
Introduction
The land, water, and sky of the upper Mississippi River are teaming with life. The Mississippi and the surrounding bluffs and floodplains provide food and shelter for migrating birds, unique fish, and remarkable mammals. Many species of birds summer here with many more species using the river and its forests and grasslands as stopovers during their epic migrations. More than 120 species of fish make their home in the river, along with recovering mussel populations. Otters, coyotes, deer, beaver and muskrats and other mammals live along the river's banks.

The National Park Service routinely conducts studies to monitor and evaluate animal populations. The park also assesses the quality of their habitat and works with partners to restore, connect, and expand natural areas while preventing or supressing invasive species.