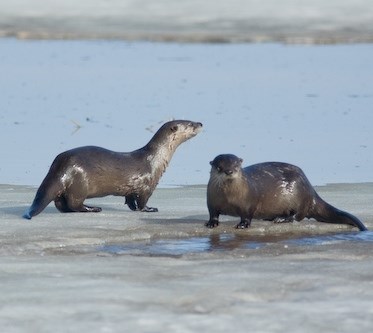 Introduction
North American river otter (Lontra canadensis) have returned from near extinction to urban stretches of the Mississippi River in the Twin Cities. River otters were nearly extirpated from Minnesota by the early twentieth century from pollution, habitat loss and trapping.
Their return to the Twin Cities is a success story for the Mississippi River, showing positive change in water quality and trapping regulations.
Threats to otters include "bio-accumulation" of pollutants in the food chain, road collisions, and loss of habitat from human development.