Every Kid Outdoors
Free Access to Federal Public Lands for Fourth Graders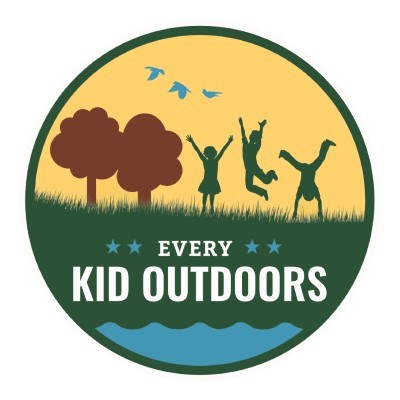 Calling all 4th graders! What do you know about America's federal lands and waters? You can find them almost everywhere! From Puerto Rico to Maine and Virginia to the Pacific Islands, some of America's most spectacular destinations await your discovery.

Learn about your heritage and connect with nature while you explore more than 400 national parks and hundreds of other public lands locations. Visit cool places like Land Between the Lakes, the St. Louis Arch, and the Florida Keys. Listen to howling wolves, check out prehistoric dinosaur tracks, walk in the footsteps of Lewis and Clark, or look up into a dark night sky and reach for the stars.

To help engage and create our next generation of park visitors, supporters and advocates, the National Park Service, along with other federal agencies is kicking off the Every Kid Outdoors initiative. It will provide 4th grade students and their families with free admission to National Parks and other federal lands and waters for a full year.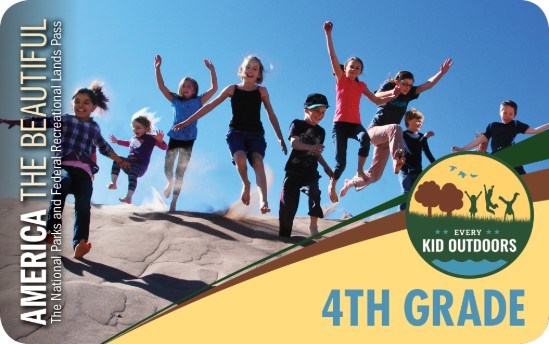 Annual 4th Grade Pass
Available to U.S. 4th graders (including home-schooled and free-choice learners 10 years of age) with a valid Every Kid Outdoors paper voucher.
The pass is valid for the duration of the 4th grade school year through the following summer (September - August).
Digital versions of the voucher (such as on smart phones or tablets) will not be accepted to exchange for an Annual 4th Grade Pass.
The Pass is non-transferable
Every Kid Outdoors passes may be obtained at the Mississippi River Visitor Center. Please call call 651-293-0200 in advance to check for their availability. Please note that this pass is for Federally-managed lands. This doesn't include state- or locally-managed lands, such as Minnesota state parks.
Last updated: December 19, 2019