Rearing monarchs!
On July 27 the volunteers collected monarch eggs on milkweed leaves near the main parking area at Coldwater Spring. Mississippi River Biotechs and volunteers are currently caring for 7 caterpillars.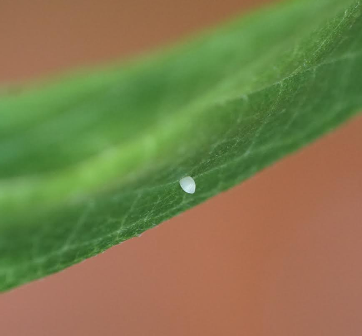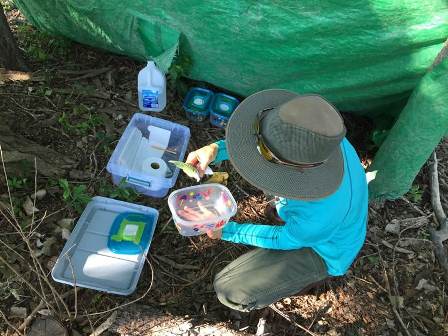 Monarch caterpillars only eat plants in the Milkweed family (Asclepias Sp.) 

An egg is usually laid on the underside of a milkweed leaf 

At Coldwater Spring we have four species of milkweed: Common, Butterflyweed, Marsh, and Whorled. 

We are adding a milkweed and pollinator patch this fall for

National Public Lands Day, September 26, 2015 - Volunteer opportunities are available!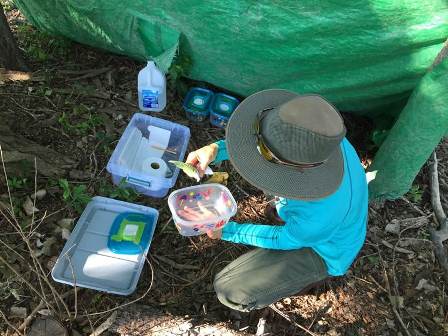 Ranger Gullickson (above) doing daily care for young monarch caterpillars at Coldwater Spring.
Pollinator plantings!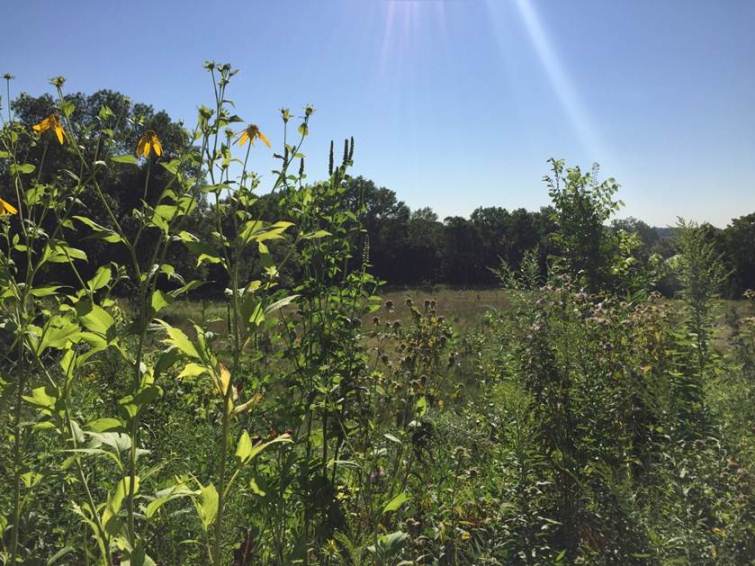 Checkout the towering wildflowers on the hill overlooking the parking lot. 
These native flowers can grow 7 to 10' tall!
Yellow giant hyssop is in the mint family, and has square stems. Leaves are arrowhead-shaped. Tiny yellow flowers in clusters are arranged on terminal spikes. 

Cut-leaf coneflower is also called green-headed coneflower. The leaves are deeply "cut", 3-5 parted and the central disk of the flower is green. 
Both species are desirable natives and attract beneficial pollinators. 
Is that a... Turkey nest!?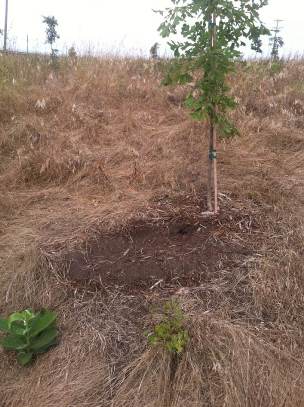 Ranger Gullickson found a wild turkey nest! 
"

One morning last week as I watered the sapling oak trees I saw a turkey and her brood of four chicks sitting at the base of this little tree. 
Turkey nests can be as simple this shallow depression scratched into the ground."
-Gullickson



Turkey Nesting Facts:


Clutch Size: 4–17 eggs

Number of Broods: 1 

Nestling Period: 1 day

Egg Description: Pale yellowish tan, evenly marked with reddish brown or pinkish spots.

Egg Length: 1.9–2.7 in

Condition at Hatching: Well-developed and covered with tawny, brown, pinkish, and gray down.