Operating Hours & Seasons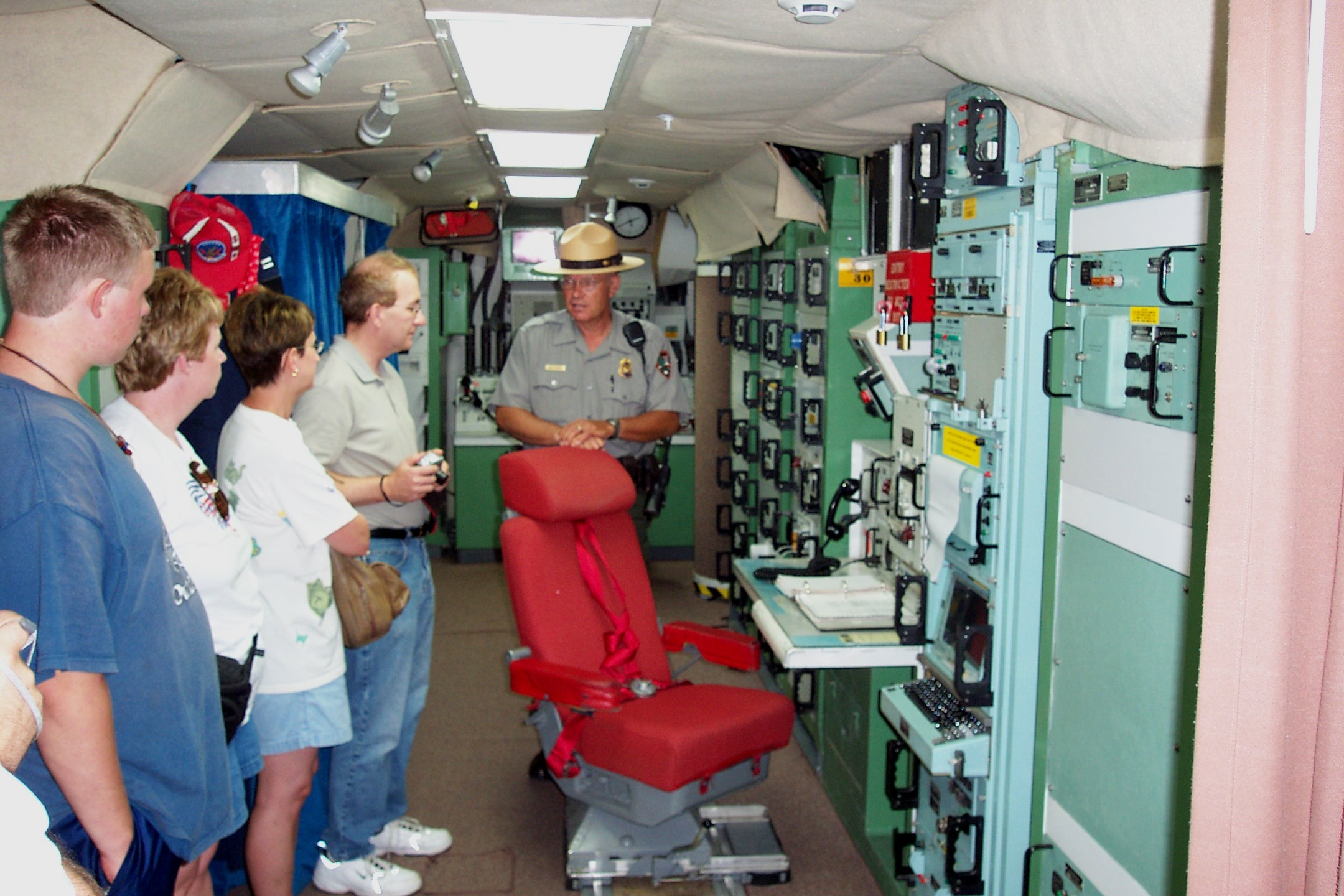 Visitor Center Hours
The visitor center is open daily, 8:00 a.m. to 4:00 p.m. Mountain Time. The park is closed on Thanksgiving Day, Christmas Day, and New Years Day.
Delta-01 Launch Control Facility Tours
To see Delta-01, visitors need to attend a ranger-guided tour. Due to the size of the elevator and the confined space underground, tours are limited to 6 visitors at a time. Tour availability is subject to change due to staff availability, inclement weather, and other factors.
Ranger guided tours are available daily. In the summer of 2016, six tours per day will be offered.

Tickets are required and are given out on a first come, first served basis, at the visitor center, on the day of the tour.

As a safety precaution, all tour participants to the underground portion (the Launch Control Center or LCC) must be at least six years old and 40 inches tall. All participants must also be able to climb two 15 foot ladders, unassisted, as an emergency egress should the elevator malfunction.
Click here to learn more about Tickets and Tour Requirements for Launch Control Facility Delta-01
Delta-09 missile silo
Open daily, 9:00 a.m. to 3:00 p.m. Mountain Time, weather permitting. Visitors are invited to go inside the surface gate and look down into the silo at a Minuteman missile in its historic state, protected by a glass viewing enclosure.

A narrated ranger guided tour of Delta-09 is available year-round using your cell phone. Click here to learn more!