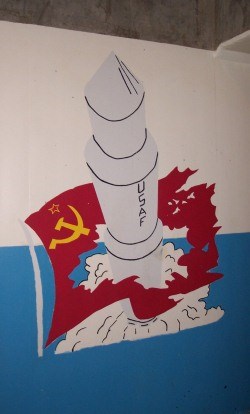 Visitors to Minuteman Missile National Historic Site get a unique opportunity to view two sites that were off limits to civilians during the Cold War. Photographs and images taken of Launch Control Facility Delta-01, Launch Control Center Delta-01 and Launch Facility (Missile Silo) Delta-09 leave a lasting impression on the viewer. The park protects these sites so that visitors can gain an understanding of nuclear deterrence and the role that the Cold War played in shaping both the United States and the world.
The National Park Service has a variety of images, most taken by park staff and volunteers in recent years, in our Photo Gallery.
Audio and video files relating to the park can be found in our Multimedia Presentations page.