Virtual Tours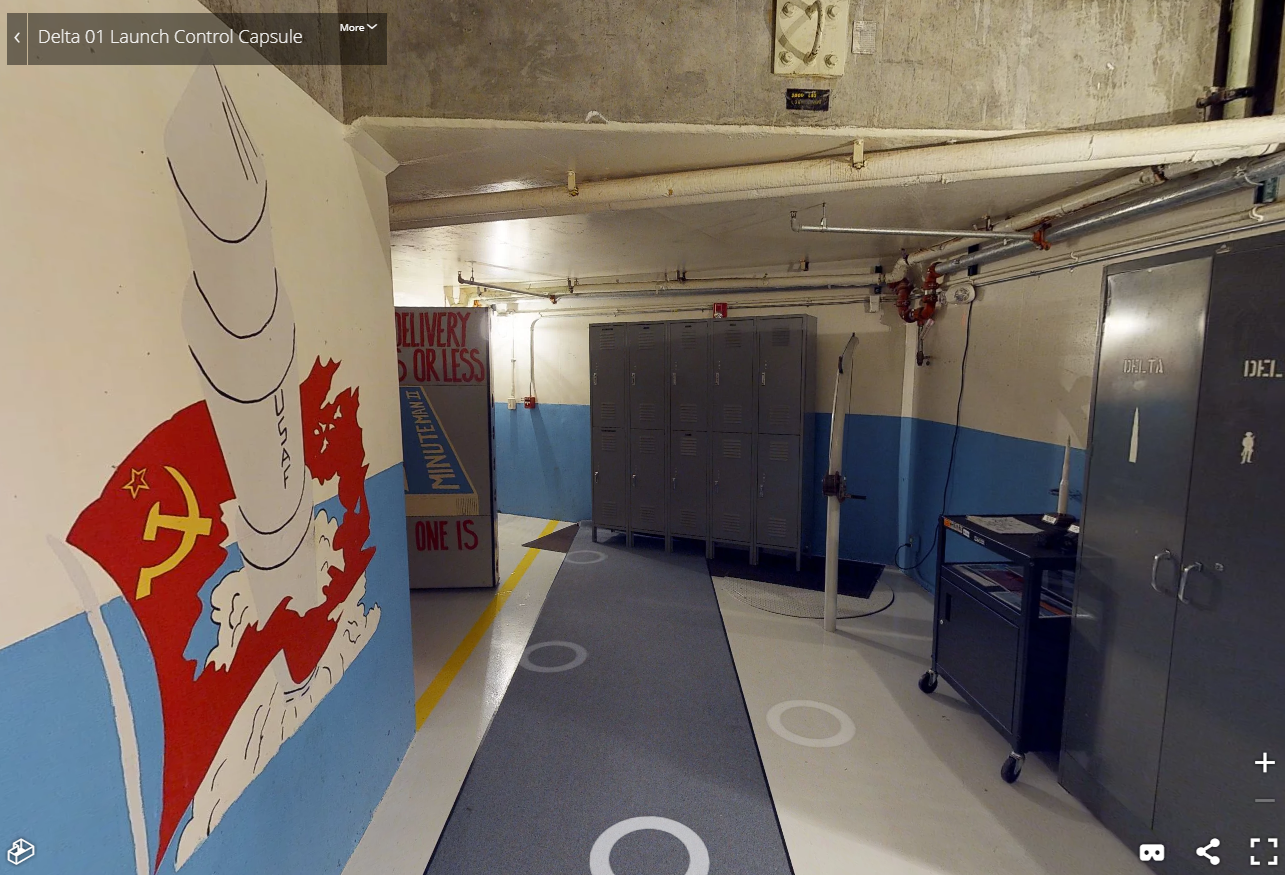 Take a peek into once restricted places that served as part of America's Cold War nuclear defense. Walk in the footsteps of a missile combat crew into the underground control center, view the topside dayroom and security control office. Enter the interior of the Delta-09 missile silo and preview the exhibits in the visitor center.

Guided, audio-described tours of the visitor center, Delta-01 and Delta-09 are also available, ensuring that everyone has access to the great resources and stories of Minuteman Missile National Historic Site.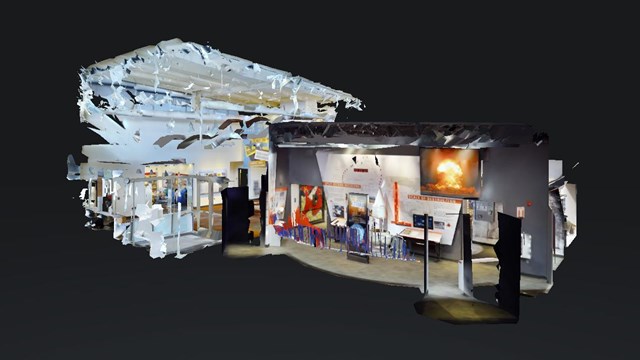 Visitor Center & Exhibits Virtual Tour
Discover history, plan your trip, and more with this tour of the park's visitor center and museum featuring recently updated exhibits.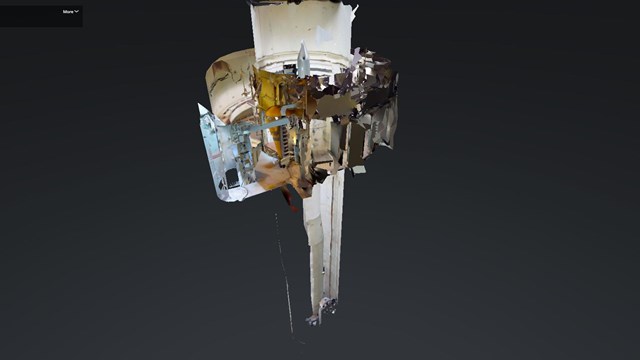 Delta-09 Missile Silo Virtual Tour
Enter the launch facility that housed a Minuteman II missile.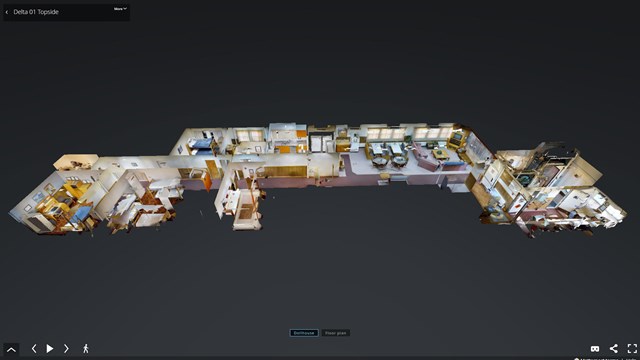 Delta-01 Topside Virtual Tour
Tour the "topside" of Delta-01 where Air Force Security Police and other staff would have supported the missile combat crew and Delta Flight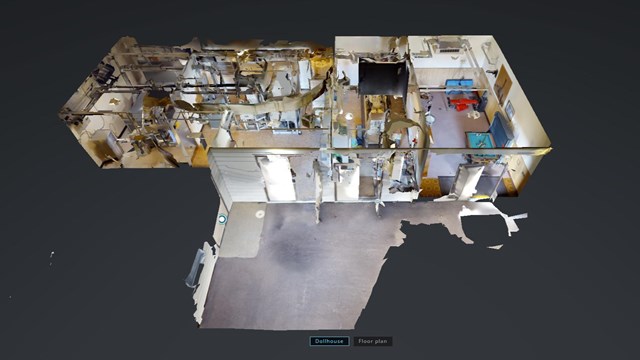 Delta-01 Support Rooms
View behind the scenes spaces not on the public tour of Delta-01 including the generator room and the exercise room.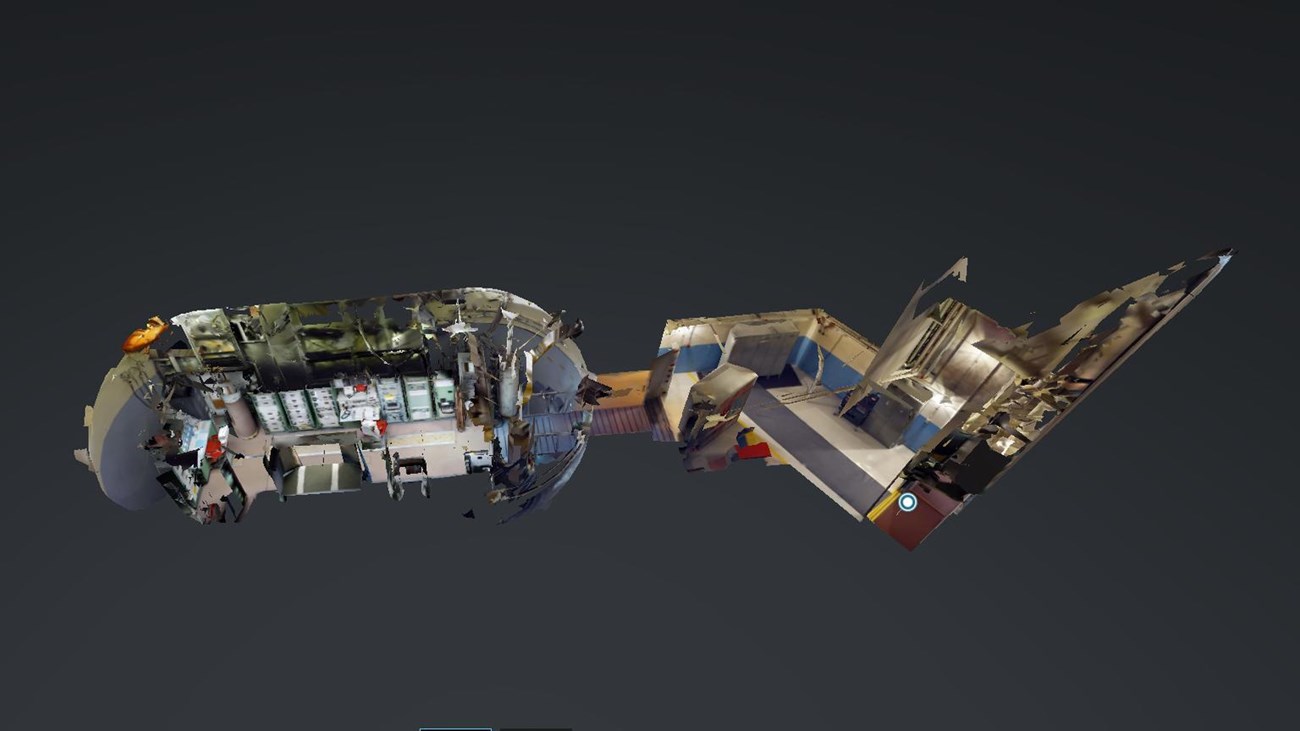 Delta-01 Control Center Virtual Tour
Discover the underground control center where the missile combat crew controlled ten nuclear missiles.
Last updated: August 6, 2020