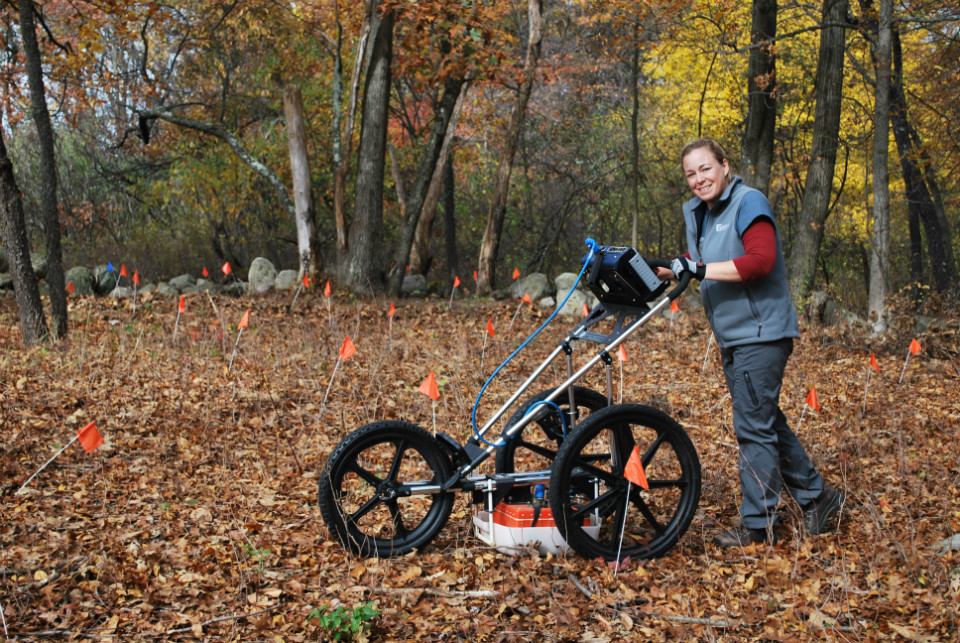 News Release Date:
September 21, 2017
Contact: Phil Lupsiewicz, 978-318-7833
CONCORD –
October is Archaeology Month in Massachusetts and Minute Man National Histoical Park has something for everyone who has a curiosity about the past. Join us for two very special programs presented in partnership with the National Park Service Northeast Region's Cultural Resource Center.  
Parker's Revenge: The New Evidence
Archaeologist Dr. Meg Watters will share details about the Parker's Revenge Archaeology Project that was successful in locating a key Lexington battle site from April 19, 1775. Following the presentation, Park Ranger Jim Hollister, joined by His Majesty's 10th Regiment of Foot, and the Lexington Minute Men will lead a walk out to the scene of action. The reenactors will demonstrate how, based on the project's findings, we believe the battle was fought. This program will feature musket firing.
Location:
Minute Man Visitor Center, 250 North Great Road, Lincoln, MA
Time:
Saturday, October 7th
1:00 p.m.
Fee Information:
FREE
Archaeology Finds of Minute Man National Historical Park
Join Nikki Walsh, Museum Services Northeast Region of the National Park Service, for a presentation of various artifacts found throughout the park, from Concord to Lincoln to Lexington. See the artifacts and learn the stories behind where the items were found and the use of them in their historical context.
Location:
Major John Buttrick House (across from the parking lot for the North Bridge Visitor Center) 174 Liberty St, Concord, MA
Time:
Saturday, October 21st
1:00 p.m.
Fee Information:
FREE
To learn more about this and other park offerings of Minute Man National Historical Park including our Junior Ranger program, The Wayside, ranger-led tours, and upcoming special events stop by the Minute Man Visitor Center at, or contact Minute Man National Historical Park at (978) 369-6993, or visit
www.nps.gov/mima
.
                                                                               -NPS-