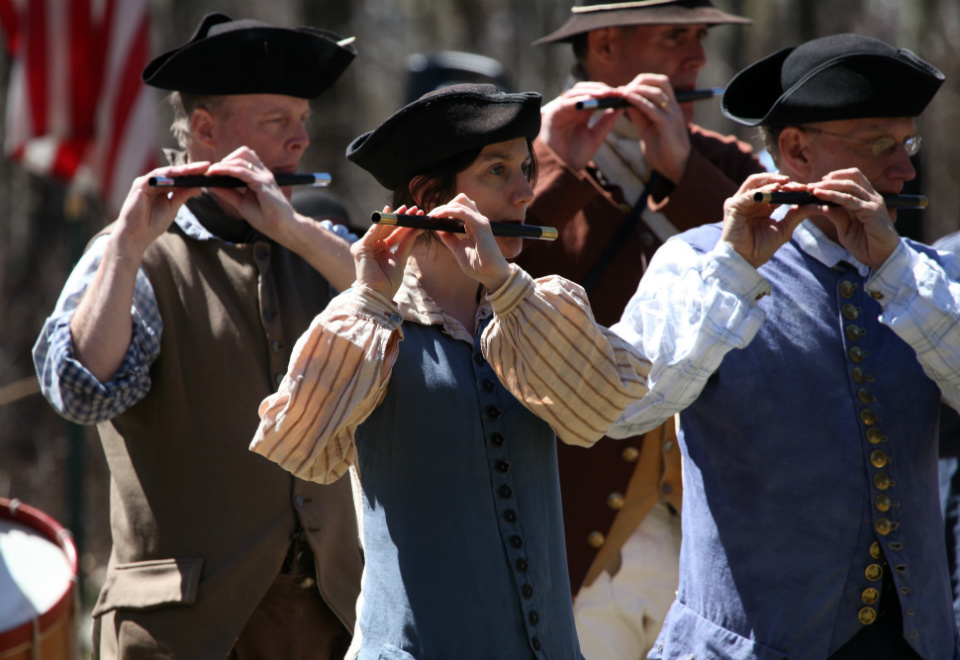 News Release Date:
April 25, 2017
Contact: Phil Lupsiewicz, 978-318-7833
Concord, MA.
The William Diamond Junior Fife and Drum Corps will present their annual Fife and Drum Muster in Lexington, Massachusetts. The event features
30 fife and drum corps
and raises awareness of Lexington's colonial heritage. Join us for a tattoo on Friday evening
May 5th,
from 7:00 to 8:00 p.m. on the Lexington Battle Green, Lexington, MA. On Saturday
May 6th,
the muster takes place from 12:00 noon to 5:00 p.m.
Admission is free.
At noon on Saturday there will be a parade ending at the
Minute Man Visitor Center
which will include 30 fife and drum corps and marching units from all over the Northeast.  
Following the parade will be a day filled with music performances, history, entertainment and fun for all on the muster field at the National Park. There will be colonial craftspeople displaying their wares, food vendors and 18th Century encampment demonstrations. For more information, visit http://williamdiamondjrs.org/muster.html
Directions to Minute Man Visitor Center on Route 2A in Minute Man National Historical Park on the Lincoln/Lexington town line. From I-95 (also called Route 128); exit 30B puts you on Route 2A. Travel one-half mile to the visitor center. For more information about Minute Man National Historical Park visit https://www.nps.gov/mima or call 978-369-6993.
To learn more about this and other park offerings of Minute Man National Historical Park including the Junior Ranger program, The Wayside, ranger-led tours, and upcoming special events stop by the Minute Man Visitor Center at 3113 Marrett Road, Lexington, MA, or contact Minute Man National Historical Park at (978) 369-6993, or visit www.nps.gov/mima.