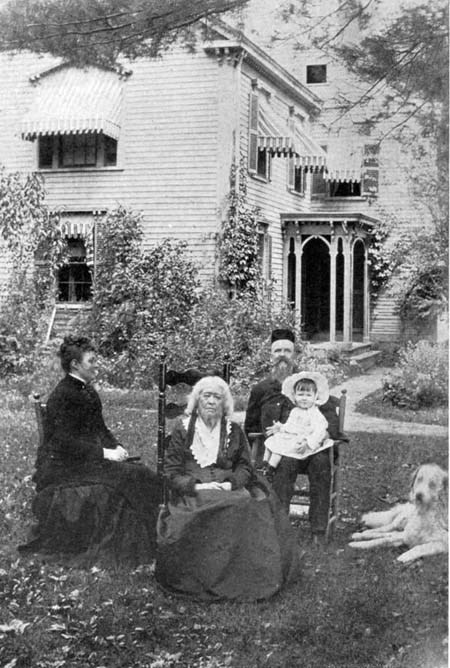 Margaret Lothrop was born to Daniel and
Harriett Lothrop
on July 27, 1884 at The Wayside in Concord, Massachusetts.She was the only child of parents who were focused on literature and were interested in the preservation of history.Her mother wrote many books under the pen name of Margaret Sydney, including the children's series the Five Little Peppers, and her father was a publisher, owning the D. Lothrop Publishing Co.
They had purchased The Wayside because of its history, being the house lived in by authors Bronson Alcott,
Louisa May Alcott
, and
Nathaniel Hawthorne
, and being a witness house to the British troops marching in and out of Concord on the fateful day of April 19, 1775.With this patriotic and literary upbringing, Margaret became the first member of the National Society of Children of the American Revolution, newly founded by her mother in 1895.
Margaret saw many social events at her home, hosted by her mother, including the Hawthorne Centenary in 1904 where a monument was placed in the yard at The Wayside in honor of Hawthorne, and including fundraisers for such organizations as the Massachusetts Volunteer Aid Society.Margaret knew some of the great literary figures of the time, including John Greenleaf Whittier, Julia Ward Howe, and Samuel Francis Smith.She also saw her mother open their house for sight-seers.